Newly elected NPP Youth Organizer for the Mion Constituency, Mohammed Abubakari Naporo, aka DJ Parara, has promised to channel a whopping 40% of his political achievements to support the music career of the Rappers Jack, Maccasio.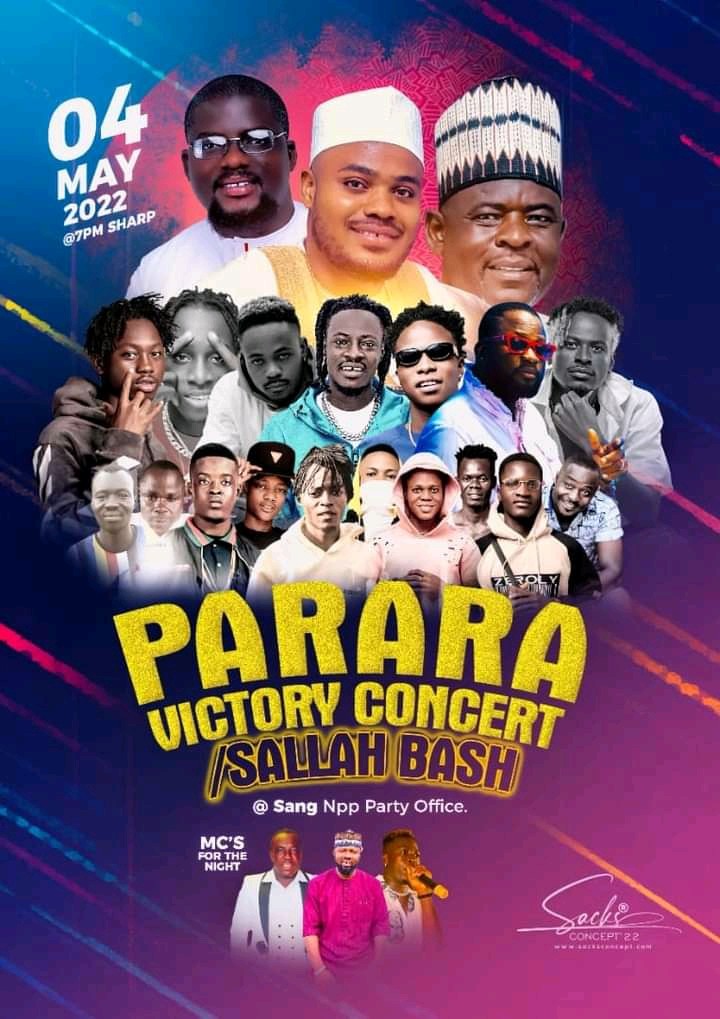 Maccasio has been one of the unlucky rappers in the country who has so much love from the fans but lacks financial support. The star has complained severally on bigger platforms about how he has been starving to invest every single cedi he's making back into his craft without ever getting a single word of support from anyone or a manager.
Revealing on his Whatsapp status after posting Maccsio's short performance at his victory concert, DJ Parara promised that he would channel 40% of his achievements in politics to support Maccasio's music career. This promise was made after Maccasio drove late at night from Tamale to Sang to support DJ Parara's victory concert.
According to DJ Parara, Maccasio has never, in his life, been ungrateful to him. Meanwhile, Fancy Gadam, who was advertised as well as being part of the show, failed to show up. View the screenshot below.