BUBA iBOSS and one of his record Label's artists- NFIEMOSU MOVEMENT, have been announced as winners of KYEA- 2020 MUSIC CELEBRITY OF THE YEAR and UPCOMING ARTIST OF THE YEAR respectively.
Even though, the Awards night which was scheduled to come off on the 14th February, has been postponed due to the Ban on Social gathering; the organizers of the prestigious scheme have announced all winners in a publication on their site vibeweek .com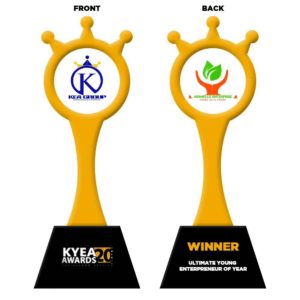 In a telephone interview with BUBA iBOSS, he expressed his gratitude to the Almighty Allah, his funs and all well wishers for guiding and supporting him through what he describes as a very tough Journey.
He however, entreats his funs to up their efforts relative to helping him win big at this years Eastern Corridor Entertainment Awards and the North East Music Awards.