Multiple successful star, Fancy Gadam, has surprised Director Anas, one of the great music directors based in Tamale, with a brand new mobile phone.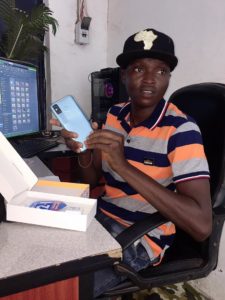 The Director, Anas, made this announcement in a gratitude post he made on Facebook to thank the star for fulfilling the promise he made to him yesterday, September 15th, 2021, to get him a new phone, which he delivered today, September 16th, 2021.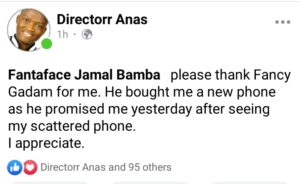 Fancy Gadam and Director Anas are certainly enjoying a good working relationship. As for their current project, Kom is making trends across the nation and booking them on the hit list everywhere.