Players in the entertainment industry in some parts of Eastern Corridors are unhappy with media firm, Hype Media Gh for not billing their acts in their Eastern Corridors Invasion Concert.
The concert, which is scheduled 📅 to take place on July 29, 2022 at the Yendi community center have King Zee, Don Dee, Don Ziggy, Itz Flex and Comedian Zaachi who are believed to hail from Yendi and Zabzugu on bill to perform.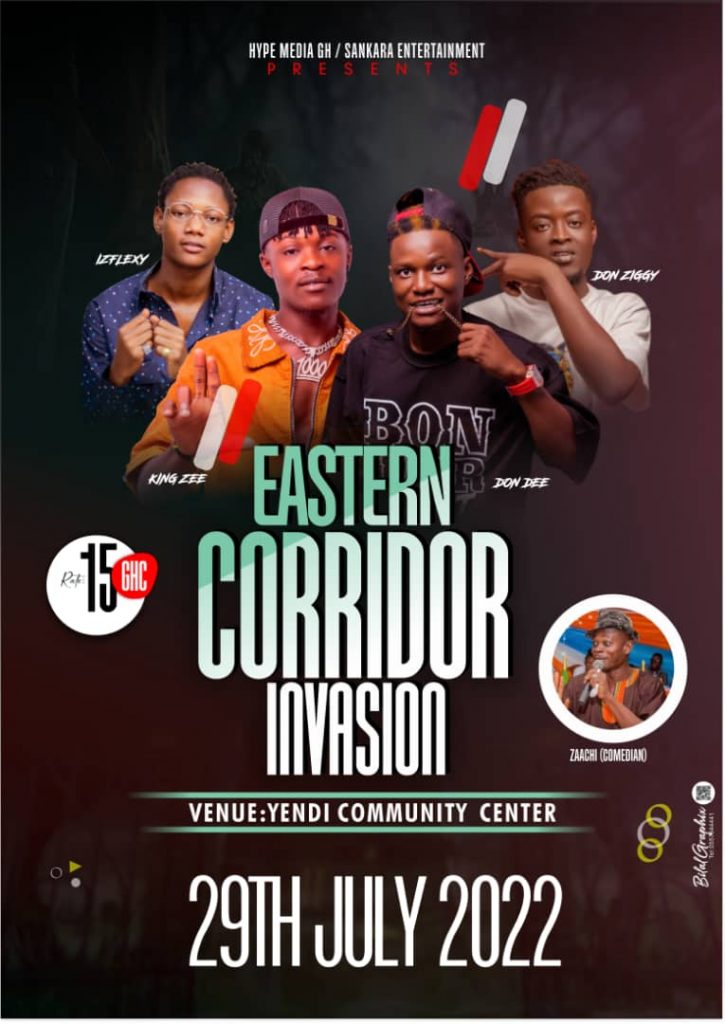 But industry players in the Bimbilla and Gushegu areas have described the decision of the organizers as biased and called for the name to be changed to Yendi meets Zabzugu Concert, not Eastern Corridors.
Taking to social media mainly Facebook to express their displeasure, they argued that their communities equally have great entertainers hence, the organizers has no justifiable reason to exclude them in their upcoming concert if they truly mean well for Eastern Corridors.
They are, therefore, threatening to boycott the show should the company and organizers go ahead with their decision.
See reactions below