Is Hassan Dablee, one of Ghanaian promising media personality has bagged a nomination at the Ghana Media Personality Awards with his hottest radio talk show 'All Inclusive Show'.  The hard working young boy is nominated in the category of the Radio Talk Show of the year.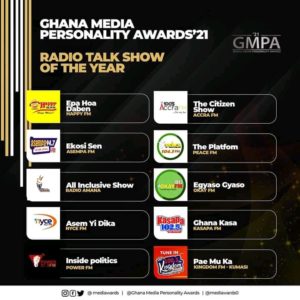 Is Hassan Dablee who could not hide his pride and feelings shared the news on both his Instagram, Twitter, Facebook and even on YouTube handles.
"BREAKING BREAKING NEWS !!!

It's been so hard keeping this to myself for weeks now but I'm over delighted to finally share it.
From Sandu, today, I became the FIRST EVER media personality from the 5 regions to be nominated in the Ghana Media Personality Awards 😰😫🙏🥂✊🙌💝.
It's just amazing how God make things work, HE knows not cheating…. How this happened amazed me, a scheme I have no idea about talkless of filing.
Just a little one from an unknown bush called Sandu and blending with Ghana biggest media personalities like Abeiku, MzGee, Giovani, Serwaa, Sammy, McBrown etc in the same scheme is amazing.
Isn't GOD wonderful making me the FIRST media person to feature in this scheme in the 5 regions?
Isn't GOD mightier giving me the opportunity to be the youngest one ever to get that nod?
I thank GOD, my bosses in the field and y'all for the support all this while.
Somebody go to sandu and inform Nakoha Sualey that his boy is here blending with GH Gurus.
I thank you ones again and I plead for your support to win this, this is for the 5 regions, let's win it for the north 🙏🏻."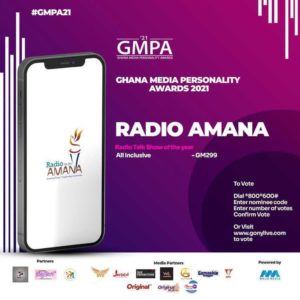 You can vote for Is Hassan via the processes provided above on the picture *800*600#, enter code 'GM299' or link him up on his official number +233547248549 to support him or email him [email protected]. Others can reach him on his official social media handles @Ishassandablee on Instagram, @HDablee on Twitter and Is Hassan Dablee on Facebook.  The Ghana Media Personality Awards is organized to recognize, celebrate, and reward the contribution of personalities with examplary vision in shaping the future of Ghana's media industry.