Kilimore was at his best as he thrilled hundreds of music fans last Saturday at the relaunch of Star alcoholic beverage held at Catering Rest House, Bolgatanga,now called BOMBS.
The event saw the Afrobeat icon sharing the stage with some of the finest in Upper east including that of 'no beer in heaven' hit maker, Atongo Zimba, Rockcity, Soorebia,Nambawan and Alapta wan.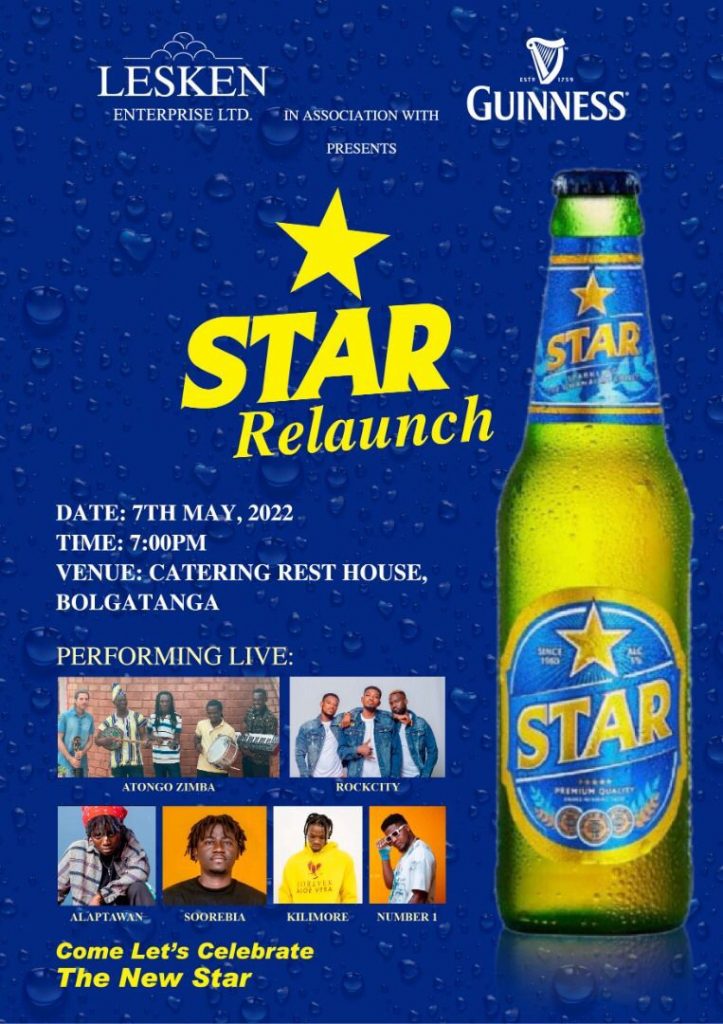 Attended by MR.LESKEN and all stakeholders of Guinness Ghana, potential investors in music and music enthusiasts, Kilimore went wild with performances of most of his hit song on the money good album and delivered an epic performance with his latest single, NoWhereCool featuring Ballardboy.
He thrilled the audience with impressive danceable hit songs and kept the excitement level high with their styles.
The legendary, Atongo Zimba was at his best as he took his turn to deliver an epic performance of his 'no beer in heaven' hit song.
When HYPERMEDIA reached out to management of UP RECORDS GH. Mr. Afabla Ayine Castro, He indicated that, they were happy to be part of the event and heeped praises on Mr. LESKEN for putting up such an event. He also pleaded with, Mr. LESKEN to come up with more of similar shows to enable them exhibit the Creatives we have in our region.
Watch video below;