Host of Showbiz Plug on Zaa TV, DJ Bat has been left all alone in embarrassment after Raggabwoy Gh distanced himself from his alleged on Fancy Gadam which claims he (Raggabwoy Gh) was a witness too.
Raggabwoy hosted a collaboration concert with Fancy Gadam in his hometown, Tatale. The show went successfully until yesterday, June 16th, when DJ Bat alleged to Fancy Gadam that he was running home with all the money spread on him on stage, leaving Raggabwoy in the middle of paying bills for stage and sound. Read his post below.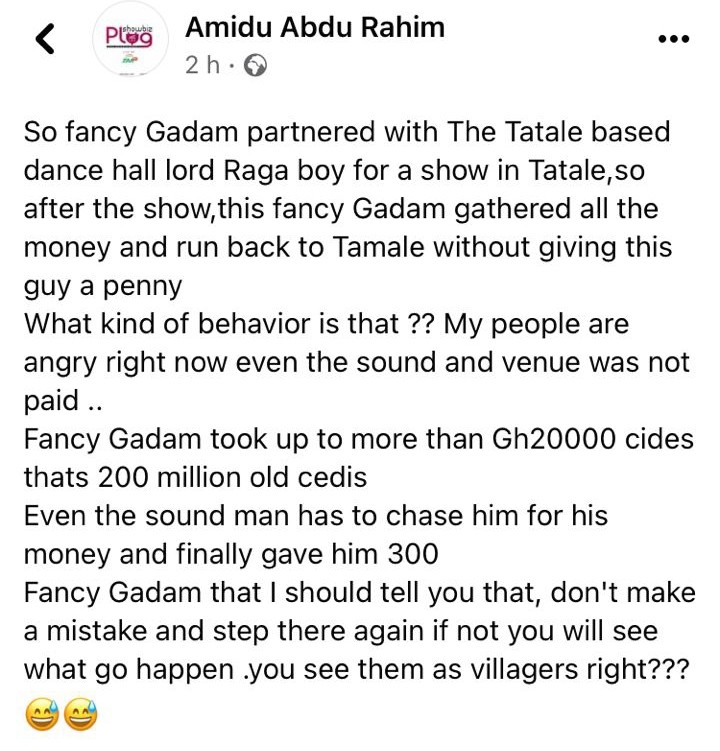 After this allegedly went viral on social media, Raggabwoy came out to distance himself from the allegation and left DJ Bat in a bash of insults. According to him, Fancy Gadam showed him huge love he couldn't pay for and added that he had followed up with calls to DJ Bat after his false allegations and he desist answering him. Read his post below.