One of Northern Ghana's hip hop Gurus, Mohammed Mutala, who is popularly known as Dagbon Saani, has vowed to lobby to perform among underground artists in any Fad Lan concert, whether billed or not.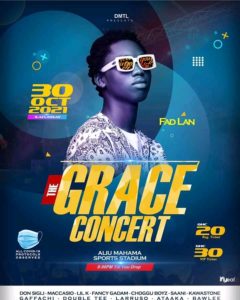 The Young Bull, Fad Lan, recently announced a list of Tamale-based artists who are billed to perform at his Grace Concert on October 30th at the Aliu Mahama Sports Stadium. Saani was among the supporting artists unveiled, but in a one-on-one chat with Is Hassan Dablee, ceo of HYPE MEDIA GH, Saani disclosed that he is always ready to perform as an underground artist at any Fad Lan concert because Fad Lan showed him love during his admission at the hospital.
Saani revealed this on whatsapp. Read below.