T Bird has shaded Vizion for alleged copying of his music. On his social media handle yesterday the 28th of September, T Bird posted this up below.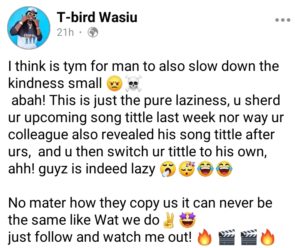 While the update was not clear enough to identify who the hip hop star was talking to, fans were wondering whom it may be. A strong Maccasio fan asked, "Whom was T Bird talking to?" and he replied.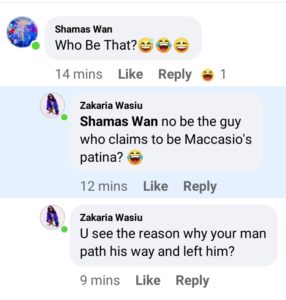 We all know that Vizion was once a partner with Maccasio (Shamas Wan Guy). And above that, Maccasio and Vizion parted ways about a decade ago and had recently been involved in a war of words.
Vizion also posted on his own timeline on September 14tg that, people should anticipate a song entitled "Bondali".
Yesterday, he made a different update asking fans to anticipate a song entitled "Mani", an indication that he has changed plans towards the releasing of Bondali.