Akaateba Christopher Akanvarichaab, also known as Teflon Flex in the entertainment industry, is set to bless the stage alongside Maccasio at the historic "Throne concert," which is poised to take the Ghanaian entertainment industry by storm.
Macasio is ready to make history with "the throne concert" on August 21, 2021 at the Aliu Mahama sports stadium, and has invited his very good friend, Teflon Flex.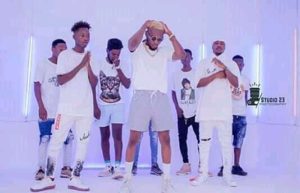 The two good Friends have not just been closed to each other or made that banger 'OREO' together, but have stormed lots of big stages together, but not in Tamale. Now the opportunity is here to satisfy their hungry fans in Tamale.
It's safe to say that history will be made once more, as Teflon Flex will be playing alongside other equally talented artists from the north, including Fad Lan, Wiz Child, Sapashini, Sadiq Shishi, and others.