Sizeless Barosky, one of the fastest growing artists on the Northside, pulled thousands of music lovers to Nantong for one of the biggest concerts in the history of concerts in the district.
The biggest indoor concert, without a doubt, was held on June 24th, 2021, headlined by the Northern Champion, Sizeless Barosky.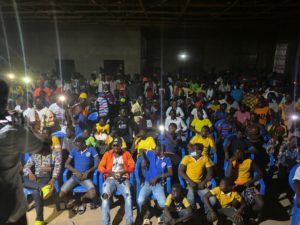 Growing rapidly into one of the favorites in the northern part of the country and having one of the big hits currently, Barosky was welcomed into Nantong like a king and both young and old filled up the venue even before the start of the show.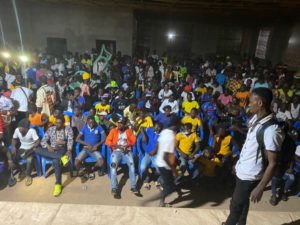 Fans from villages in and around Nantong ride and drive from their homes to Nantong just to witness this historical concert, dubbed "Barosky Tiyomba Ex Marlins Night Concert".
The show was supported by Don Ziggy, Ziggy Swag.
Everyone in Nantong and at the venue went crazy when Barosky finally climaxed on the stage.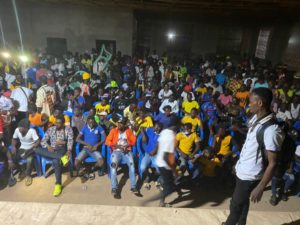 Fans couldn't get enough of his unique stage energy and performance, especially with his big hit 'Tiyomba', which featured a 3-time Vodafone Ghana Music Awards winner, Fancy Gadam.
Watch his performance in the video below,