Medikal and Maccasio have a strong friendship and have collaborated on two tracks, both of which are owned by Maccasio. Medikal has traveled from Accra twice to perform for Maccasio at the Aliu Mahama Sports Stadium as a result of their friendship.
Recently, Maccasio went on a media tour and other businesses & projects in Accra were again spotted flexing with Medikal.
Medikal referred to Maccasio as the "fucking king of Tamale" in a brief video that he posted on his phone.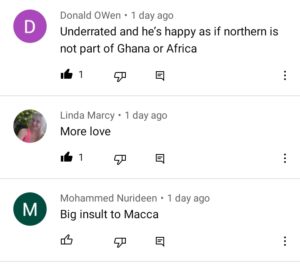 Not only did some fans respond angrily to Medikal's words, but he also referred to Maccasio as the king of the Northern Region, instead of Ghana, as Maccasio and his fans always claimed. Watch The Video Below And Be Your Own Judge.
https://youtube.com/shorts/wy45KWYc9h0?feature=share