The Honourable Iddrisu Mohammed Saani, the new appointed District Chief Executive (DCE), was humbly welcomed by his people, the people of Karaga, and presented to His Royal Highness, Chief Mahama Simani, the Paramount Chief of Karaga, for his blessings and advice.
The President of the Republic, His Excellency Nana Akuffor Addo, appointed the district chief executives for the municipals and districts across the country.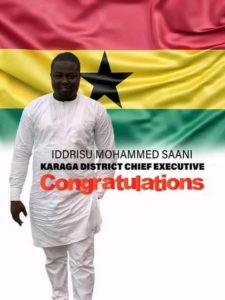 For being a loyal and impactful member of the ruling government and the Karaga district, Mr. Iddrisu Mohammed Saani was appointed as the DCE of the Karaga district. Many, especially the people of the district, jubilated over his appointment. Yesterday, on September 22nd
, 2021, Mr. Iddrisu Mohammed Saani was welcomed into Karaga. Right after his arrival, he paid a courtesy visit to the Chief of Karaga.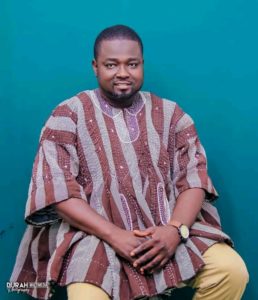 Chief Mahama Simani congratulated him on his appointment and bailed a witness of his goodwill and respect for everyone as he speaks sense of wisdom to him.
According to him, Honourable Iddrisu Mohammed Saani has always been a good person as he has reached out to him severally for support for some people under his care and there has never been any disappointment.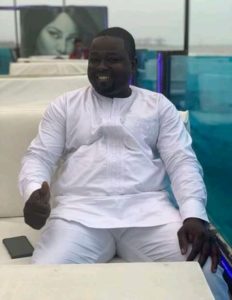 He gave a piece of advice to Honourable Iddrisu Mohammed Saani to always know and learn how to appeal to people with his tongue, for the tongue can make and unmake a human.
Watch below for the message he gave to him.