Dollar Street, one of the Eastern Corridor's vibrant Ghetto youth, has recently issued a strong warning of threats to Don Ziggy for sampling their intellectual property.
Them (Dollar Street), they paid Don Ziggy to record a song for their hood with the title, Dollar Street, which he did. Fortunately on their part, the song became a major hit and it's currently part of the big songs trending on TikTok and even on the streets of the 5 regions of the north.
Don Ziggy, upon realizing how far the song is traveling, quickly picks it up and does a remix of the song with WizChild for commercial purposes.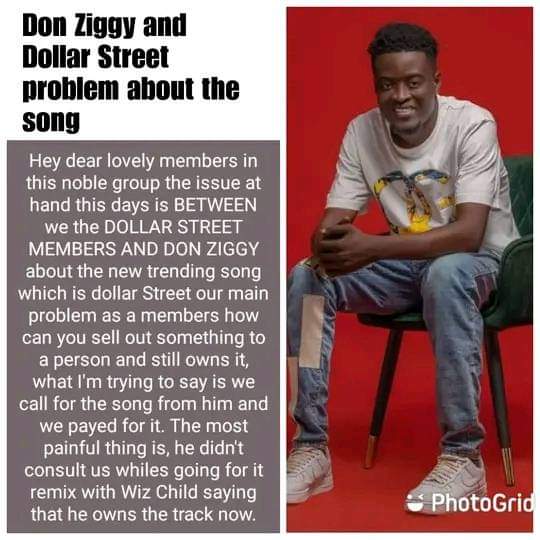 According to the crew, Don Ziggy has kept the song on all his digital platforms and is benefiting from the earnings it's generating, but what they wouldn't allow him to do is drop the remix of it. They said they have tried severally to sort things the mature way and Don Ziggy has promised not to drop it, but they saw him post it again on his socials, promoting its release.
The crew have warned him not to try that or else face it out with them the raw way. Watch them speak below.