Blakk Rasta will on April 15 host this year's edition of an annual reggae musical concert dubbed "Kuchoko Roots Festival" at the Alliance Francais, Accra. Blakk Rasta has staged a series of live musical performances with a number of top music icons in Ghana and beyond.
The reggae star recently launched his "Thief President," which points to bad leadership in Ghana and has since been the subject of discussion. " Kuchoko" is Blakk Rasta's own creation of African reggae; it is regular Jamaican reggae music blended powerfully with indigenous African sounds and dance.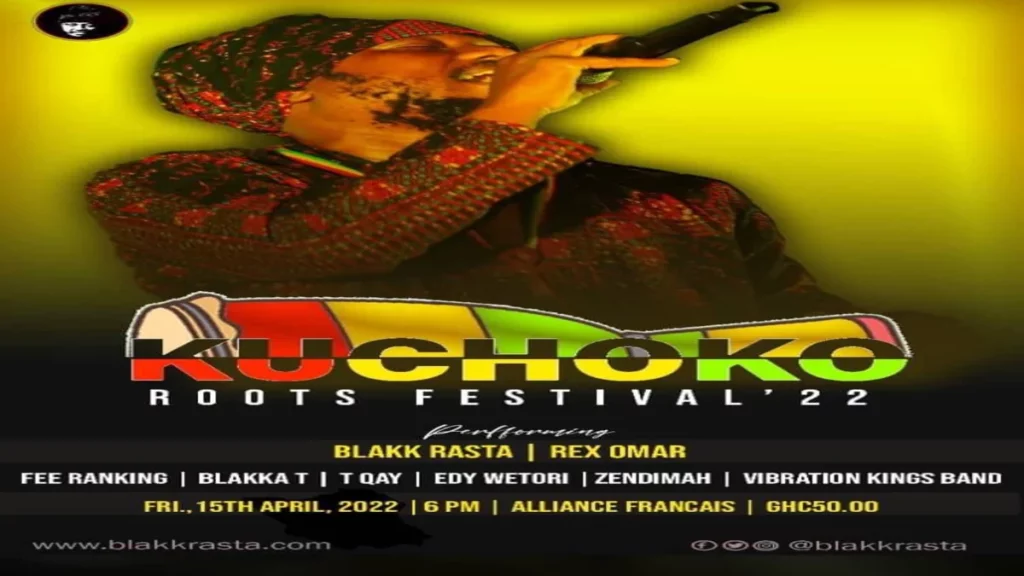 Blakk Rasta has several albums to his credit, including but not limited to "Rasta Shrine", released in 2000, "More Fyah", released in 2002, "Ganja Minister", released in 2004, "Natty Bongo", released in 2006, "Naked Wire", released in 2008, "Voice Of The Afrikan Rebel", released in 2009, "Born Dread", released in 2011 and his latest, "timbuktu by road", released in 2019.