Mo' Sharky, one of the well-doing northern-based rappers, has taken to his Facebook handle to disclose to the world a dream he had about the late rapper, S.K.Y De Tamale Boy. S.K.Y. died in a terrible accident a few months ago, an incident that was a huge blow to the northern Ghanaian music industry for having lost such a huge talent.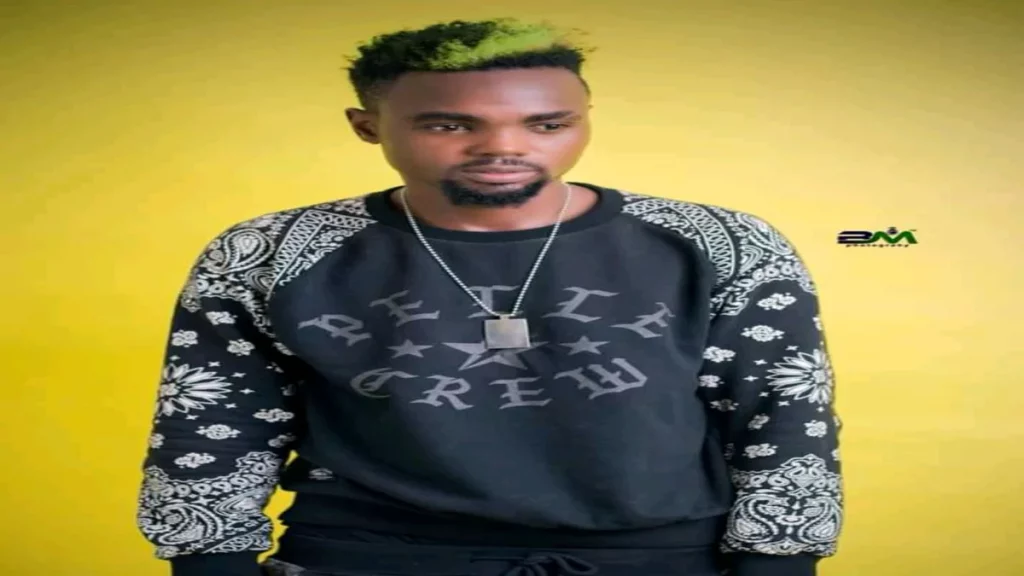 In his Facebook update, Mo' Sharky disclosed that he had a yet-to-be released song with S.K.Y. In his dream, he saw S.K.Y, who came begging him never to release the song again.
According to Mo 'Sharky in a one-on-one chat with Hype Media GH CEO, Is Hassan Dablee, his song with the rapper was recorded a few years before the passing of S.K.Y. He was still planning to release it, but in the dream, S.K.Y begged him never to release it, and before he could reply to him, he woke up. "I am very scared now and I don't know what to do, that's why I posted it on the internet for help" ~ Mo Sharky.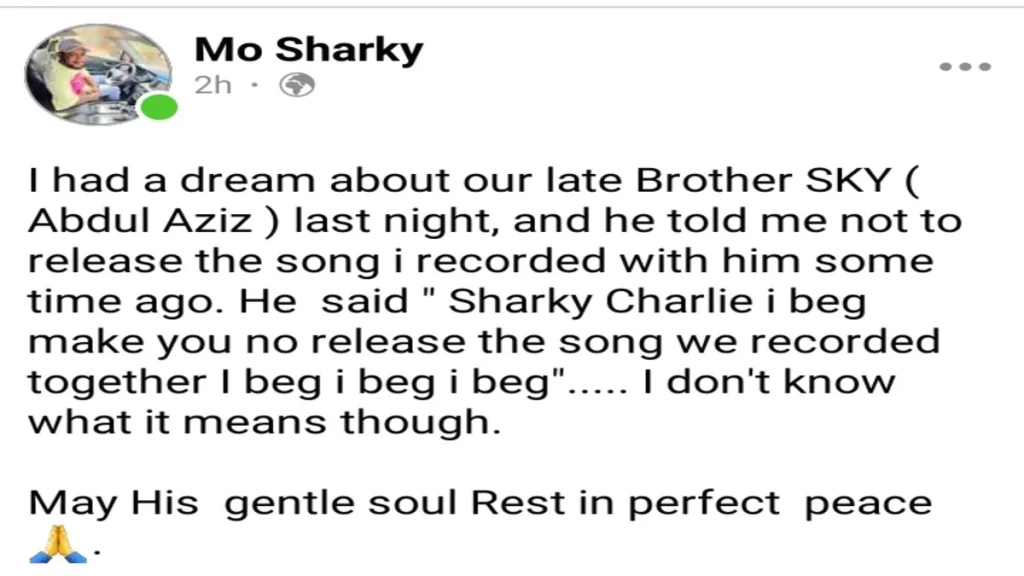 This has led many, especially under the comment box of the post, to accept that music is indeed a sin. Many have also pleaded with presenters to stop playing his songs anymore since the dream depicts what he might be going through now in his grave, all because of the music.