One of Ghana's renowned and powerful spiritual fathers, Chief Somowura Nana Agbazor, has sent out a very scary warning to Alaafeilana, a social media activist, to be very mindful of his comments about him.
It's noted that Alaafeilana has been making unhealthy comments about Nana Agbazor and his kind (spiritual father's) and anything that seems to be unaccepted legally by the country or Islam specifically, since he's a youth activist.
The latter of these comments was a day ago, on Thursday July 29th, when one Haruna Abdul Rahaman made a congratulatory post to Nana Agabazor for buying himself a car worth billions in this hard time. Read his post below.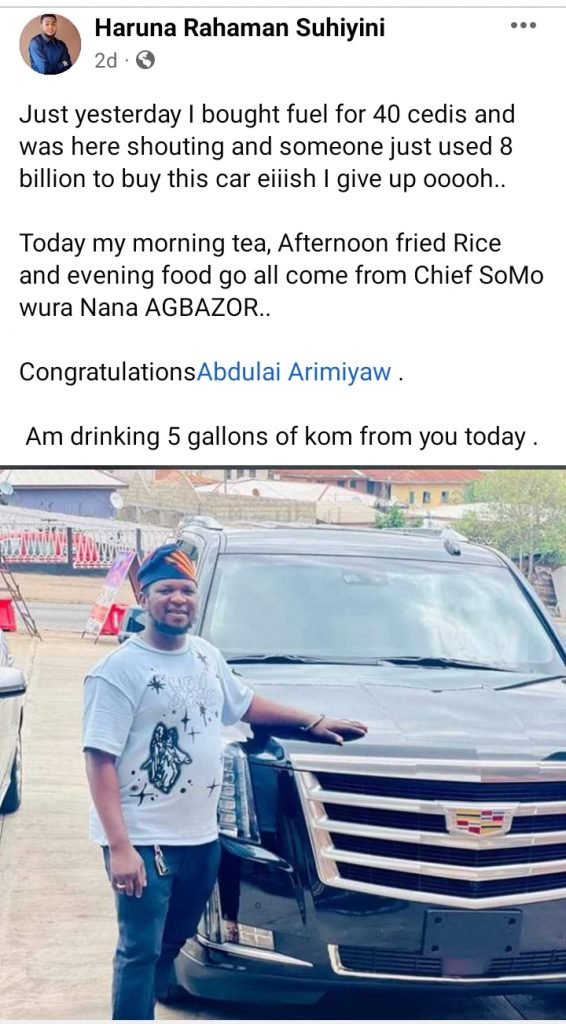 Alaafeilana saw his update as unpleasant to society as he thinks such updates are encouraging such illegal acts as Nana Agbazor is doing. According to him, updates like that keep society rotten as everyone now glorifies and worships riches without taking into consideration how some money is made. Read his post below.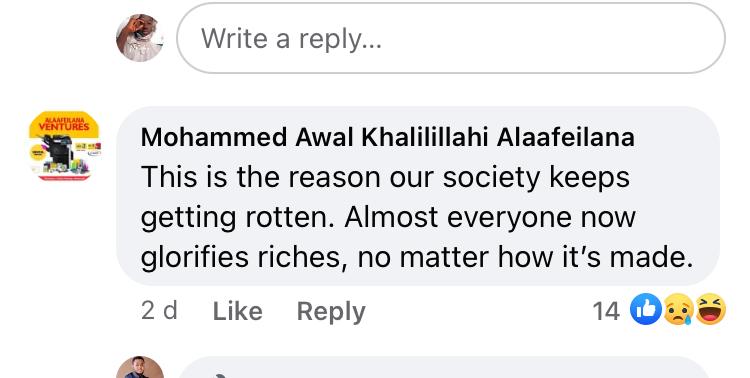 Despite many coming under his comment to second him, Nana Agbazor, with his official Facebook handle as Abdulai Arimiyaw, found Alaafeilana's comment insulting and offensive and sounded out a warning to him to be mindful of his comments. According to him, Alaafeilana is a small boy and shouldn't let his success be his pain, else he will get into a problem he never thought of. Read his comment below.