Zola Music/Shatta 1 Entertainment artiste, Khalusha De Boss made his first stage appearance yesterday at the Power G100 After Party with an amazing stage performances.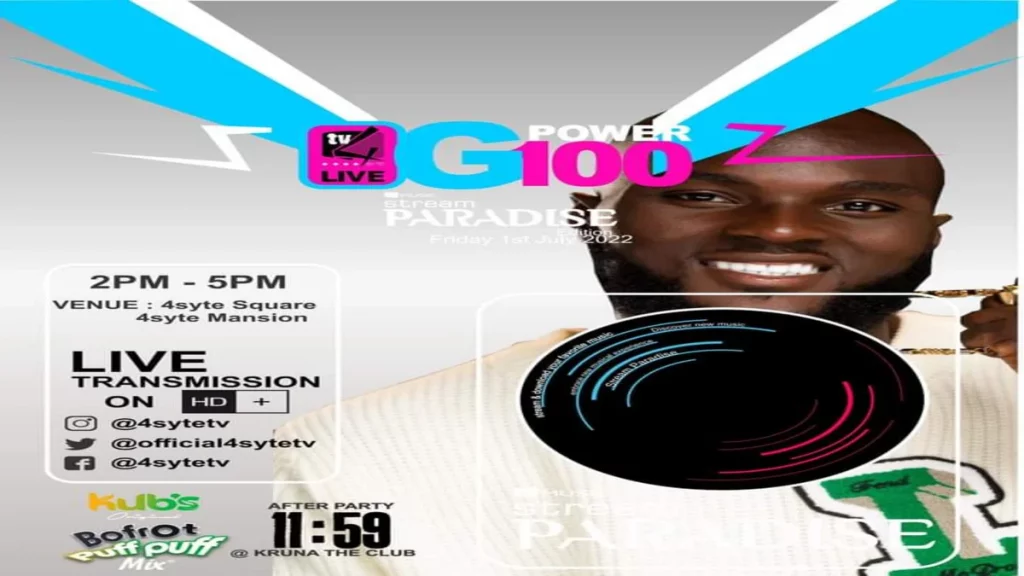 After he was officially launched into the Ghanaian music industry in the last days of April two months ago by Zola Music/Shatta 1 Entertainment, Khalusha has since released two classic songs with great and standard visuals, Zaddy and Melody, enjoying airplay both on the TV and on the radio across the country. This has made him a great potential Grammy winner in the eyes of the public since his first two songs released are all bangers and hits. Fans were yet to have a fill of the stars' performance, especially the two songs, until their wait came to an end yesterday.
Khalusha De Boss took the stage alongside Ghana's top stars. He was wearing blue jeans, a ready mango T-shirt, and a milky jacket with a milky canvas to match his outfit. He appeared on stage with two female dancers, and the DJ introduced him with Zaddy, his first song.
He got the crowd entertained amidst some cheers and screams, along with the singing of his songs. It is interesting to note that he grabbed the ass of one of the female dancers and ground it well on stage. That really helped him on stage as people increased their screams and cheered in excitement. Watch His Performance Below.