Winners of Sagani TV Chop Da Mic Season 4, Sochibga, Captain Sterling, and Reka J, first, second, and third respectively, have been presented with prices promised to them and some additional packages that weren't known to either them or the public.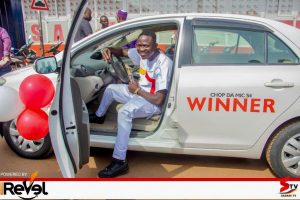 Ahead of the finals, it was revealed to the public that the winner would receive a brand new Toyota, while the first runner-up and third-place finisher would receive a brand new motorcycle and a 43-inch plasma television respectively.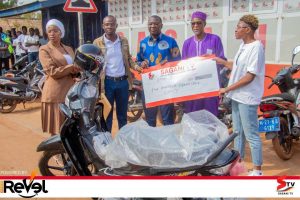 Today at the premises of Sagani TV, where the prices were presented to them, the organizers presented a brand new motorcycle and a television to the second winner and gave the third winner a brand new motorbike.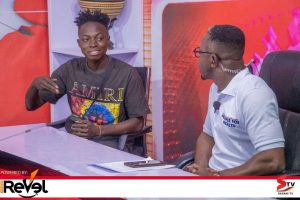 Meanwhile, each will be giving an audio and a video for free with an airtime promotion for a year on Sagani TV.