To stop the ongoing tagging of u gratefulness and wickedness on him and his management, Fancy Gadam has apologized to Lamele for any treatment meted to him by his action or inaction that he is displeased with.
In a post on his status, Fancy Gadam revealed sometimes he gets overwhelmed with things to do that he ignores or forgets to excuse some things that end up hurting those close to him and he is sorry for anyone that feels that way.
"Make someone tell Lamale am sorry I never new he was sick not to talk about ignore his text because I got a lot of messages sometimes"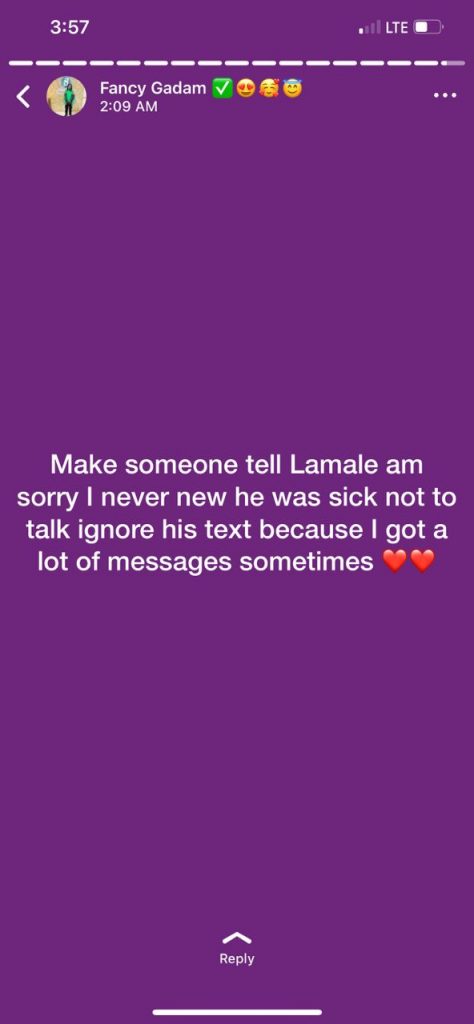 Lamale for some days now has been bashing Fancy Gadam for snubbing him to an extent of ignoring his message even when he was sick.
Lamale explained in an interview that, He feels like the ruler of northern music used and dumbed because he is now at the top of his affairs. He expressed disappointment over his recent character and called on him to reconsider his decision.
Watch the video here