The anticipation for Wiz Child's mega-concert grows by the day, as Ghanaian musical artist and dancer extraordinaire Fancy Gadam, born Ahmed Mujahid Bello and professionally known as Fancy Gadam, has revealed that he will perform 30 songs on the night.
In a post on Facebook, the kom hit maker posted, "I am glad to announce that I shall be performing 30 solid songs at the Wiz Child Super Star concert this Saturday on the 12th. Go get your tickets and see how we pull up that day".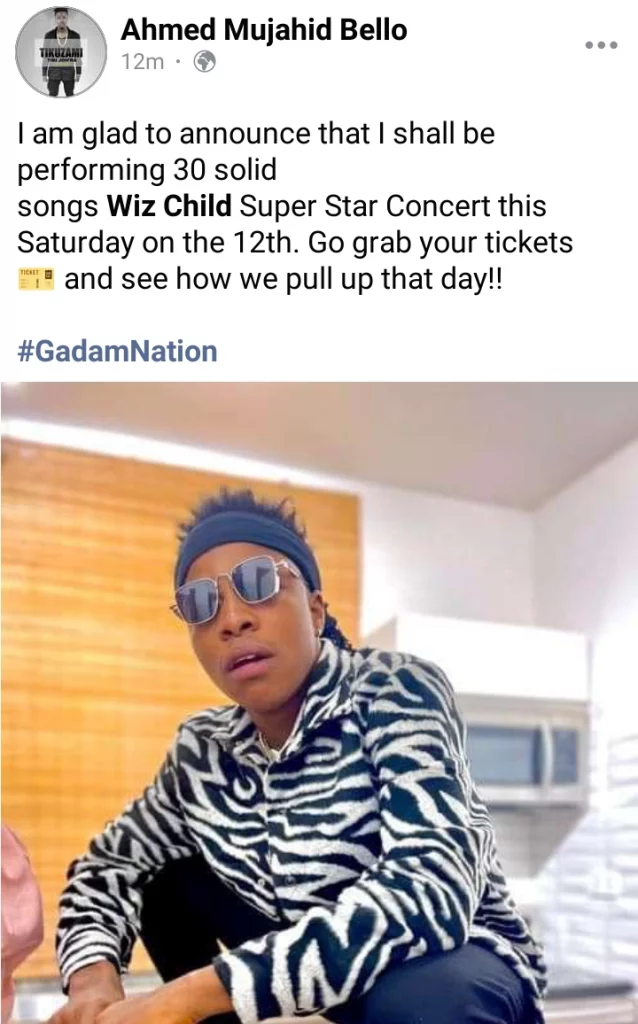 The "Super Star Concert" is an official musical concert of the aforementioned young gifted singer, scheduled to take place at the Tamale Sports Stadium on March 12,2021.