Soundz's dream of becoming a household name in the music industry is gradually coming true with the release of his latest smash track, 'Give Them,' starring Fadlan (Young Bull).
The single was produced by Tizzle, an experienced sound engineer, and the video was directed by T-Baba of Studio 23. It is a blend of African rhythm and afrobeat tune.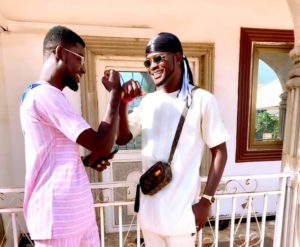 'Give Them,' as the song is titled, is unlike anything the multi-talented singer has released in a long time and is expected to dominate radio playlists. It's a mid-tempo tune with danceable sounds that's appropriate for any social occasion.
He is hoping to make a breakthrough because additional tracks are expected to reach the music scene by the end of the year.
Watch the much-discussed video here,