Nominations are open for the second edition of the Listeners Choice Awards Africa.
Listeners Choice Awards Africa is an award scheme that aims at celebratinging entertainers and entertainment industry players who have distinguished themselves in the practice of their art.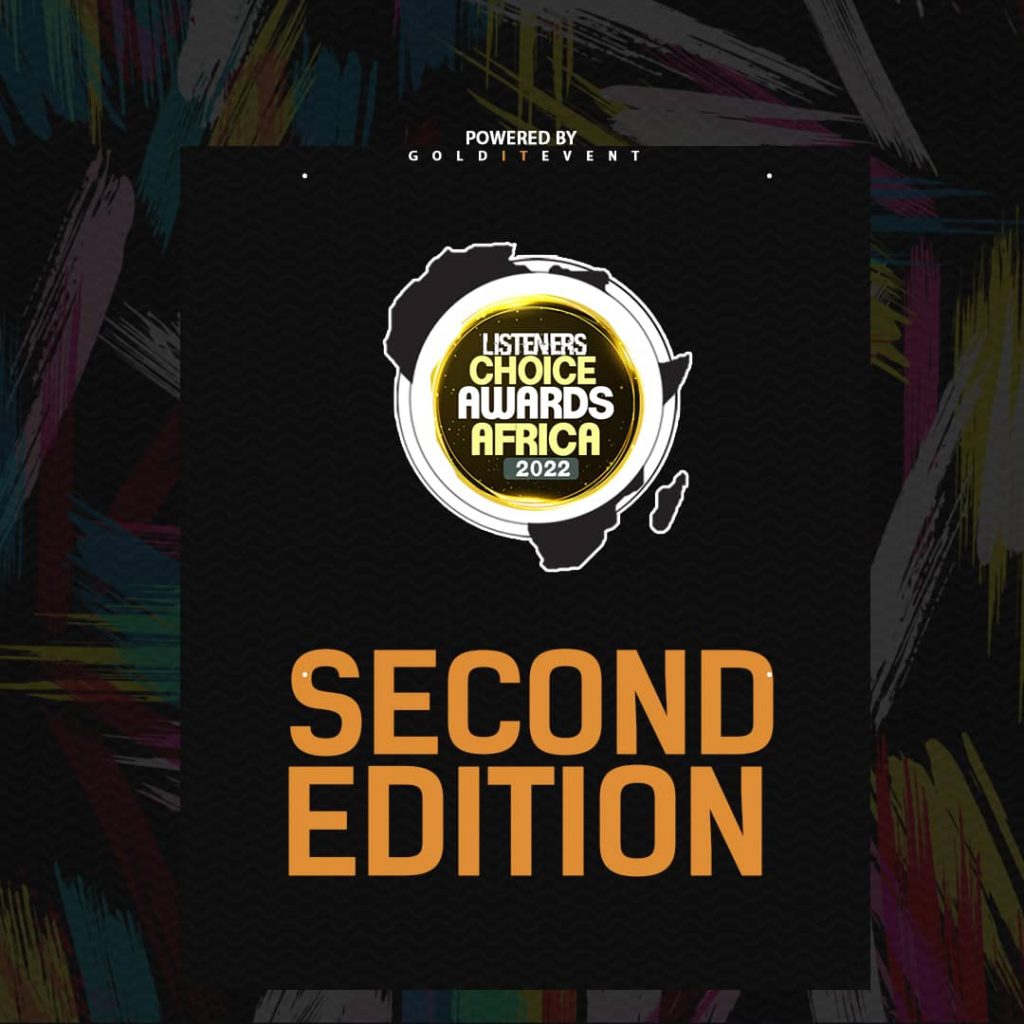 This year's award will honour people in the showbiz sector whose works fall within the 2021 eligibility year.
The scheme covers all areas within the art industry from management, writing, media among others.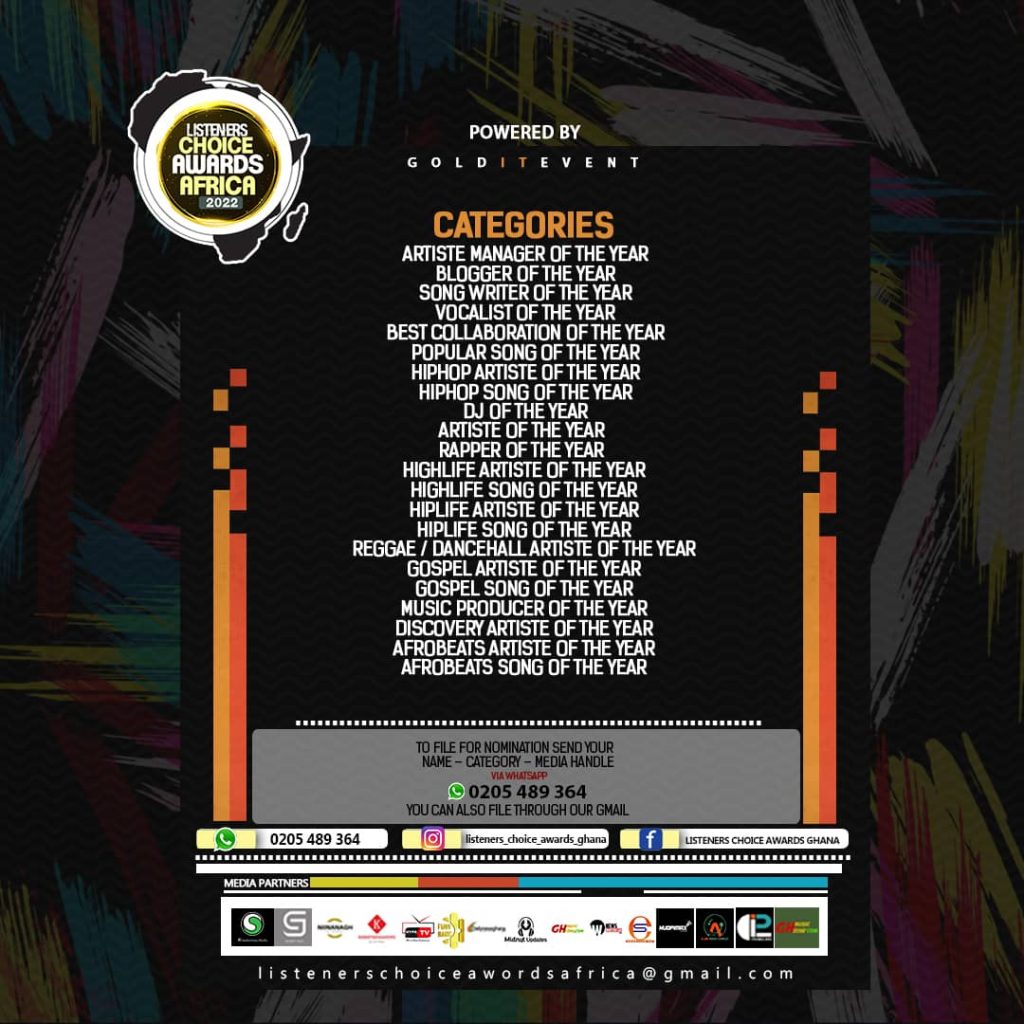 To file for nomination, interested parties are required to send their details and category of interest to 0205489364 or WhatsApp 0200491119