The internet almost got fully parked with insults to the Rappers Jack Maccasio for allegedly copying a post made by Ghanaian based Nigerian actor Enock Darko post.   A post below was made by the hilarious actor on January 18th,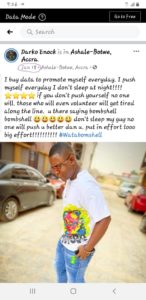 Yesterday, 25th of January, a fan page named "Sherif Abdul-Majeed" which is managed by an undisclosed fan copied the same post by Enock Darko and posted on the fan page.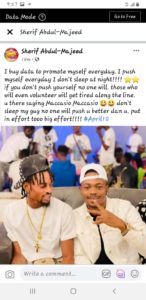 Because Maccasio official facebook handle is "Sherif Abdul-Majeed", many bloggers and industry players didn't take their time to research and verified that the post was really coming from the Rapper's wall, they invaded on him with insults and grided post of the two.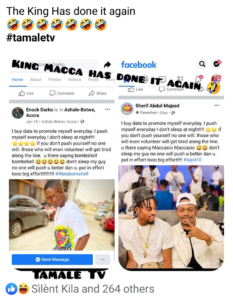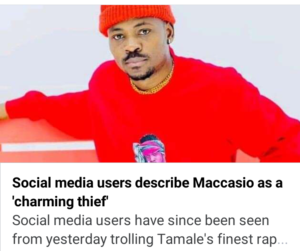 On a one on one personal chat with Maccasio and the research team of HYPE MEDIA GH, the rapper laugh over it and said this is the highest rate of unprofessionals that is affecting the northern music industry.
He said,
"what I do is work hard and pray, I hate no one and whosoever hates me shall swallow his shame just as their ignorance has started disgracing them".