Maccasio's "Glory" album has already started cashing in money for the star before it's released on all digital platforms or its official launch. Nana Agbazor, a famous spiritual father and a great fan and financial supporter of Maccasio's art rival, Fancy Gadam, has bought the first copy of the album through a pre-order for a whopping amount of ¢10,000.00.
Maccasio released the official cover photo of the album a few days ago, and the internet upon his announcement has since painted everywhere on social media with the cover photo of the album. This album will add up to the stars' 4th studio album after Sheei Kan Kpe, Ninsala, Zero 2 Hero and now Glory. Maccasio took to his Facebook handle to disclose how Nana Agbazor has pre-ordered the album for ¢10,000.00. See his post below.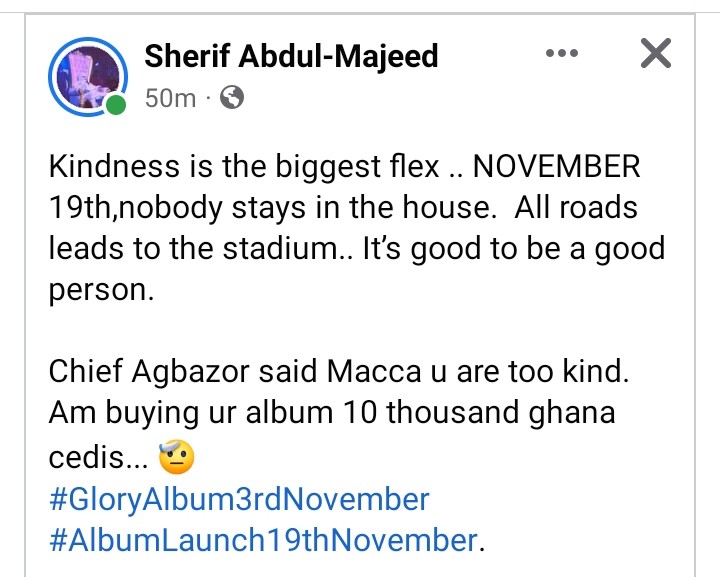 The King, as he's praised, will release the "Glory" album on the 3rd of November, 2022 and it shall be officially launched on the 19th of November, 2022 at the Aliu Mahama Sports Stadium. The album is expected to feature Ghanaian stars such as Rocky Dawuni, Stonebwoy, Jupiter, and others.