A great and unprecedented history was made yesterday on 21st August, 2021 inside Tamale at the Aliu Mahama Sports Stadium. One of Ghana's biggest music stars, Maccasio, pulled over 19,000+ people out of the heavy downpour to witness the historical throne concert hosted.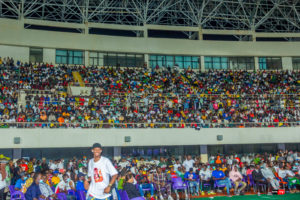 Despite this heavy downpour in Tamale and other villages around Tamale from morning till 9pm, there were also an overwhelming number of gigs lined up for the weekend, including the Fancy Gadam's Kom concert and many more.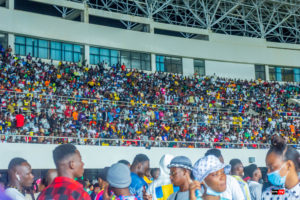 These events lined up during the weekend did not damper Maccasio's concert, which witnessed an overwhelming bumper crowd.  The spacious venue at the throne concert, organized by Zola Music in conjunction with 69 Entertainment, was packed with revellers as at 1pm.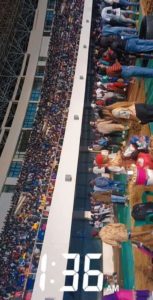 Fans came out heavily in their numbers from different places to fill up the stadium.
Before the notorious hit maker could perform, supporting acts, including Don Dee, O'Bouy, Choggu Boyz, Wiz Child, etc, trilled the fans with marvelous performances.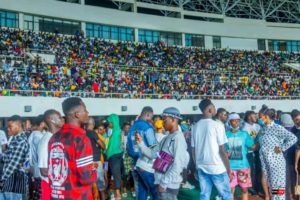 However, nothing could have stopped seeing the "Omo Ada" hitmaker, Medikal, strut his stuff to keep the energy of the crowd at an all-time high as he performed many of his hit songs that proved so infectious that people couldn't stay still.
A heavy downpour rained heavily again by 3pm when Maccasio was called to perform. Fans stood and watched every single minute of his numerous hour performance till daybreak.
In all, it was an exciting event that will go down in history despite the heavy downfall that visited the concert.