Car Prize for Queen of the North TV Reality show arrives in Tamale ahead of Grand Finale. The Car prize for the Queen of North TV Reality show ultimate winner has arrived in Tamale.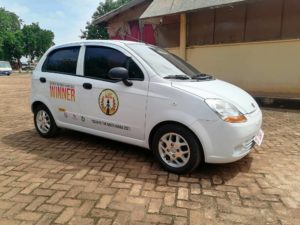 Organisers of the show have have earlier promised to crown the winner of the maiden edition with a Queen of the North branded car, the most covetous crown as Queen of the North with super amazing amazing prizes plus a 1 year life changing project aim at creating social change.
They also mention many consolation prizes like an apsonic motorbike, home appliances and so much more.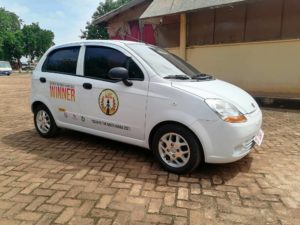 A lot of fans of the programme questioned the ability of the organizers to honor their pledge since the prize package were not easy to come by.  But mynorthtoday.com on Monday sighted the branded Queen of the North Car on the streets of Tamale. Soon after its arrival, a flyer announcing the date for the grand finale was also on published on the official page of the Queen of the North TV Reality show.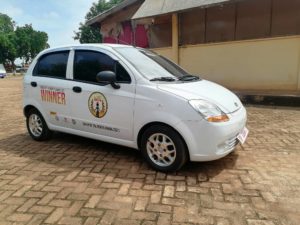 The show that started with 10 ladies from the 5 regions of the North is left with 5 ladies competing for the ultimate prize on 28th August, 2021 at GNAT Hall in Tamale. The remaining contestants are Miss Wunzoya – Northern Region, Miss Apasiini – Upper East Region, Miss Muty – Upper West Region, Miss Sadia – Savannah Region and Miss Teiya – Northern Region.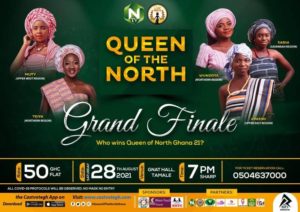 The Queen of the North Ghana – TV Reality Show is a reality television show which seeks to showcase the rich cultural heritage of the five northern regions of Ghana live on NTV (the station that speaks your language) and powered by CeChaDev Foundation and MyNorthToday.com.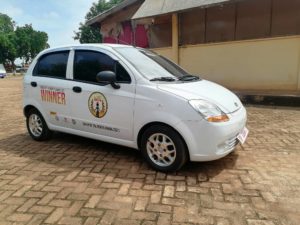 The program extensively seeks to market the numerous and untapped tourist sites and tourism potentials in the 5 northern regions as well as promote the rich cultural heritage of the north like our History, Food, Music, Dance, Smocks, Festivals, Livelihood amongst others.
SOURCE: MYNORTHTODAY.COM