After it was alleged that Aborimaham slept with Nantogma wife, both parties were invited to the Dakpema palace by the Entertainment Chief for questioning and judgement.
After the narration of Mr Nantogma how he come by the information that Aborimaham has been sleeping with his wife, Aborimaham agreed that he has really slept with Nantogma wife on several occasions.
"Whatever Nantogma said is true, I have had several affairs with his wife but I apologized for whatever pain I have caused him. I have regretted the act and have since distanced myself from her" Aborimaham said. We as media were not allowed to take videos, but below are some images.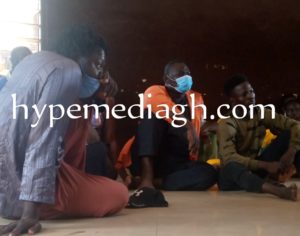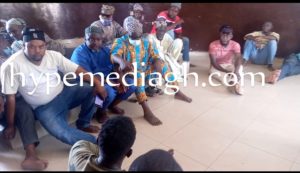 The victim was fined GHc5,000, 3 fowls and a sheep, set to be presented to the palace in 3 days time. Watch Video Below,