Fancy Gadam has hit back at critics who claimed he purposefully released his ONE DON EP to sabotage his son's album, Is Rahim Lion Kings.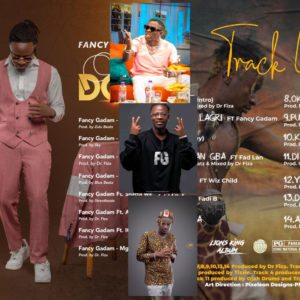 Is Rahim released his Lions King Album two weeks ago, and as fans were still waiting for Fancy Gadam to hype and promote it on all his social media handles, especially Facebook, the star, Fancy Gadam, announced his first ever career EP, One Don EP, and dropped the tracklist of the EP, which featured top artists like Shatta Wale and Edem.
Key industry players rained insults on the star and felt his move was to sabotage Is Rahim.
The star took a short video this morning and reacted below.
https://youtube.com/shorts/B5DeNSiGYiU?feature=share