One of the powerful spiritual fathers in the country, Nana Agbazor, has finally broken his silence about having a spiritual contribution to the growth of Fancy Gadam and the success he is chopping across the country.
It has been rumoured numerously that the success of the musician is attributed to Nana Agbazor, Fancy Gadam's closest friend. Many colleague musicians have called Fancy Gadam names and accused him of using juju through his friendship with Chief Nana Agbazor.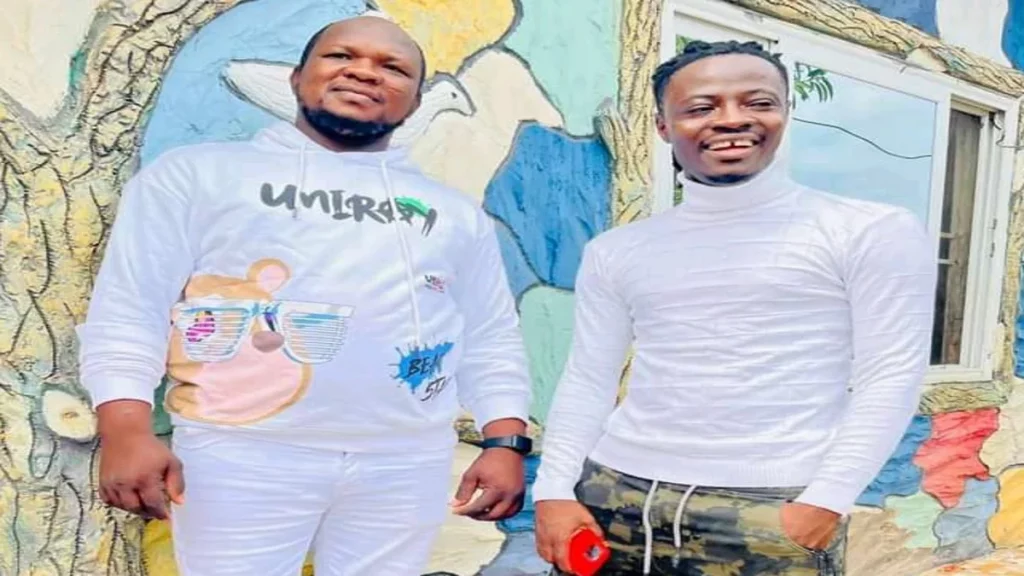 Industry players have equally done the same, but the worst of it all was when the then mayor of Tamale in 2018, Musha Superior, said to Fancy Gadam that "you can't keep using people's blood to make money," after a terrible accident that claimed lives during his concert floating, which was the second time such happened.
Cheif Nana Agbazor had been silent on these accusations until yesterday, May 17th, 2022, when he disclosed in a one-on-one interview with Mr. Arnold of Vibez In 5 that, yes, he has supported Fancy Gadam's success, become popular and won awards through his juju and his snake, but made it clear that he has always done this without Fancy Gadam's awareness.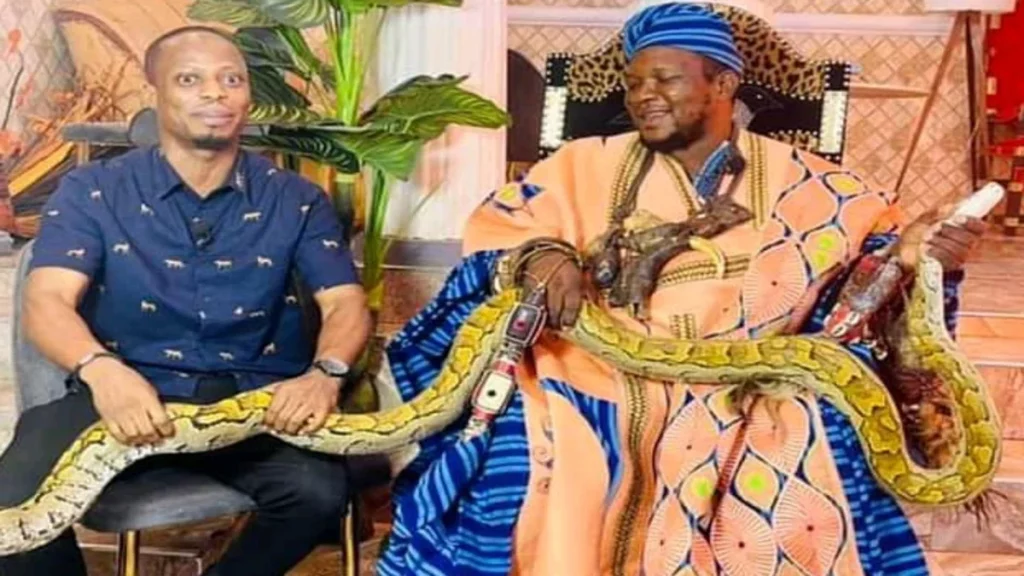 According to him, Fancy Gadam is a true Sunnah Muslim who does not believe in juju, therefore he (Fancy Gadam) has never asked for anything spiritually and does not even believe that it works, but as a good friend to the musician who wants his growth and knows what his god's and his snake can do for him, he has always done so without Fancy Gadam's knowledge. Watch the short interview below.