One of North's favorite rappers, Ataaka, has taken a bite on the current circulating topic of Sista Afia's Queen Solomon Concert, which happened at the Aliu Mahama Sports Stadium in Tamale on the 14th of May, 2022.
Images on the internet saw 90% throlling Sista Afia for hosting a flopped show in Tamale. Many based in the North attributed the low turn out of the event to Sista Afia's inability to bill either Maccasio or Fancy Gadam on the show, for they are the self acclaimed Kings of the region.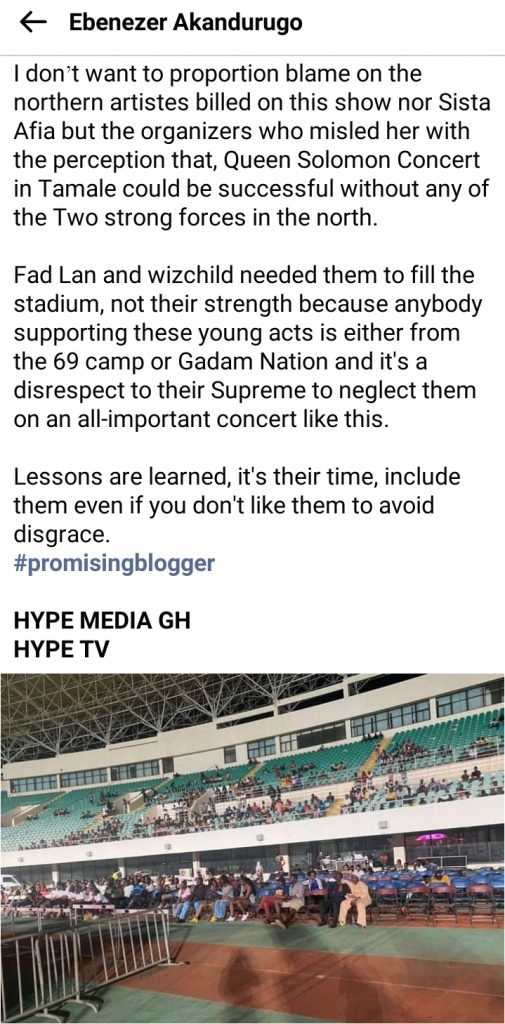 But Ataaka has a different view to those speculations, according to him, the show was a great success and a great history was made. Ataaka stated that only haters and evil people would say the show was not a success.   Ataaka also directed his post to some particular people who, according to him, are hypocrites and enemies of the growth of music based in the north. Read his below.