Maccasio, a well-known figure in Ghana's music industry, has spoken up about the difficulties he has faced as a celebrity or a superstar.
Maccasio revealed in a recent entertainment discussion with Sadick Cybha on Sagani Tv North Arts program on Wednesday June 9th that being a celebrity has separated him from his loyal friends and family to the point where he has gone hungry indoors for hours because he can't go outside like any other person to get food.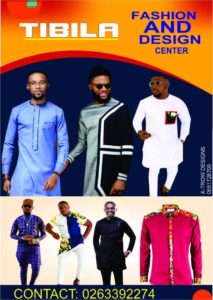 (Contact Tibila Fashion Design For The Best Of Designs At Affordable Prices With Quick Delivery)
Furthermore, the Gulma hitmaker stated that the high expense of living as a celebrity or rockstar is a significant difficulty for him. He went on to say that he has dozens of garments and shoes that he can't wear because he's worn them in shows and videos, and that it's inconvenient to have so much of something and still have to buy new ones all the time to maintain his brand.
Maccasio didn't forget to mention that being a celebrity has a lot of advantages, and that the advantages sometimes outweigh the disadvantages.
Take a look at the video below.