Agbogbloshi one of the brightest actor currently in the North is set to release his first film this year after being named Best Comedian of the Year and Best Actor of the Year at the Nodrafim Movie Awards and the Northern Ghana Entertainment Awards, respectively.
The public and fans of the new King of the North's movie industry, Agbogbloshi, have been waiting for a movie from him ever since he emerged winner of the most prestigious awards from the two biggest movie award schemes from the North.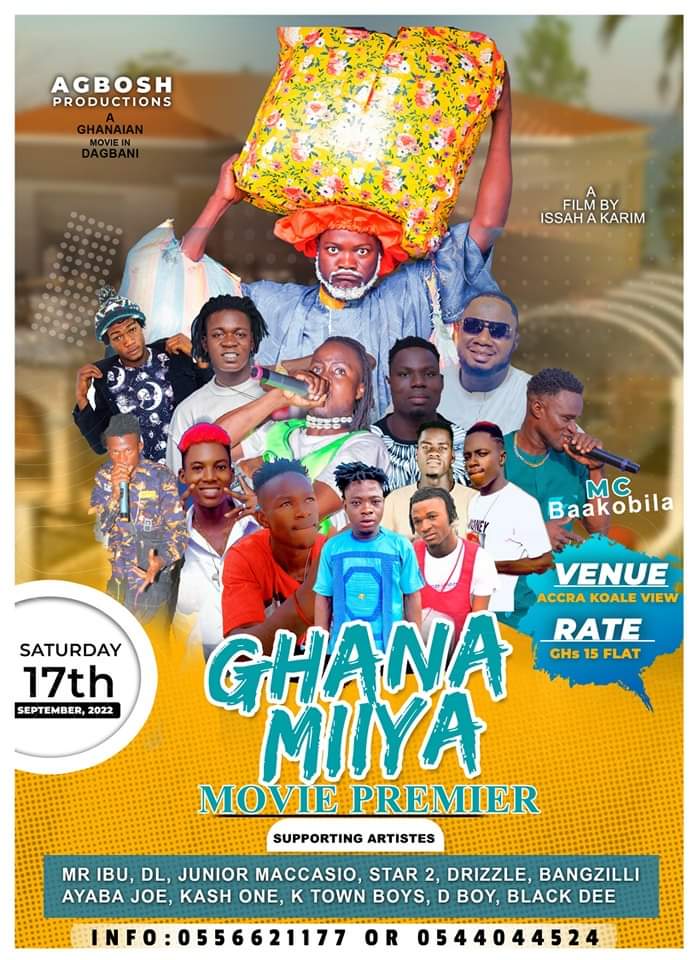 The actor looks ready and set to release "Ghana Miiya", which literally means "Ghana Is Hard", and he's set to premiere it in Accra, Koale View on the 17th of September, 2022. The rate is a cool GHc15 and entertainers such as Mr. Ibu, A.K BangZinli, DL and among others shall be representing.
Even though the concept of the movie isn't disclosed yet, many predict that the movie is going to focus more on the hardships of the country and how our leaders have contributed hugely to this failure.