Fawal, a talented youngster from Tamale has vowed to take legal actions against organizers of one of Ghana's biggest reality show, Sagani Tv Chop Da Mic.
In a post made on the artist official page, Fawal made it clear that he will be sueing the organizers with a whopping amount of GHc40, 000 to see where money lies.
You can read below, his post,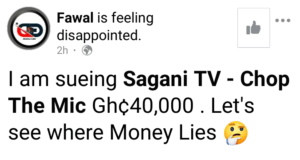 We all can recall that Fawal was a participant of the just ended season 3 chop da mic reality show and was even among the Top 10 who made it to the finals, unfortunately, he couldn't impressed the judges enough to have made the Top 3 awarded.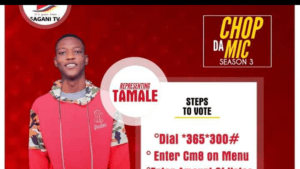 According to him, on the very day of the grand finale, he could detect and read from the judges and organizers faces that they have made up their minds already to give it to the winner chosen (Don D). Fawal made this allegations on a different post on his wall, read below,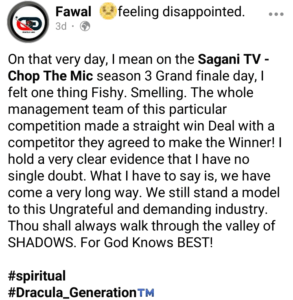 Hype Media Gh will try and reach out to Fawal to bring to you full details of his actions.