Ghanaian afro pop, dancehall and reggae artist, Mujahid Ahmed Bello, Known by the stage name Fancy Gadam has hinted at hosting a show in November.
The multi-talented northern base artist made this known on his Whatsapp account, intercepted by hypemedia.com.
"November to rememberGadamnation starts preparation now… because I need all my fans in Ghana to be there,"
he writes in his message.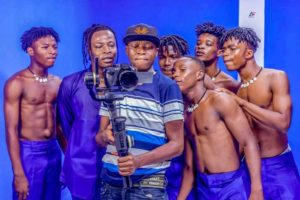 Though the venue for this historic event was revealed to be at the Aliu Mahama Sports Stadium a few months ago on his whatsapp status, it wasn't announced what kind of show it would be or the name he would give the concert after Maccasio hosted the Throne Concert. From his update above, it isn't so clear whether the name of the program will be "November To Remember", but very well relatable.
Check out the screen shot of his post below.