Songstress, Wendy Shay, has hit back at Ghanaians who came down harder on her for giving credit to Nigerian artists over Ghanaians for bringing attention to afrobeats in Africa.
Wendy Shay made a post on her social media handles yesterday, August 11th, that Ghanaians should applaud Nigerian artists for showing them the way and bringing people to attend to Afrobeats in Africa. Upon making these comments, many people came down harder on her and debunked her claims. One of the few of her fellow artists who disagreed with her was Tic Tac.  According to him, Nigerians are rather supposed to be thanking Ghanaians, as he thinks it's Ghanaian artists who has rather brought the world's attention to afrobeats.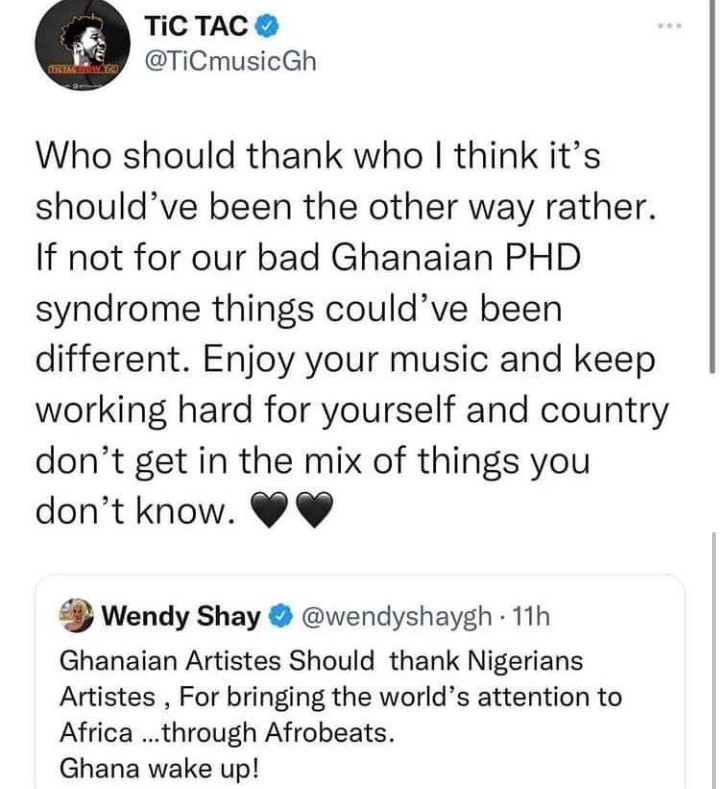 Today, Wendy Shay made another post explaining herself to convince Ghanaians to buy her view. She says that Ghanaian artists should swallow their pride and ask Nigerian artists to show them the way. 
"God is using me to speak to you. You people will not listen." Ghana, wake up! " She ended. Read her post below.