Agboshi Gh One, one of the most trending comedian in recent times in the Northern Movie Industry has finally broken his silence after the Nodrafilm Movie Awards.
Agbosh Gh as his shortly known was nominated alongside One Way Comedy in the category of the Comedian Of The Year at the Nodrafilm Movie Awards this year, a category he won last year.
After several months of campaigns and voting, it was noted and confirmed that Agbosh Gh was leading the voting with about 700 votes margin before the voting was closed. Unfortunately, One Way Comedy was announced winner on the day of the night of the scheme.
Fans of the star paraded social media with rants of insults to the organizers of the scheme, and Agbosh Gh was silence all these while.
Just this morning, the star took to a reply on HYPE MEDIA GH post on their Facebook page to comment that, he was clearly robbed.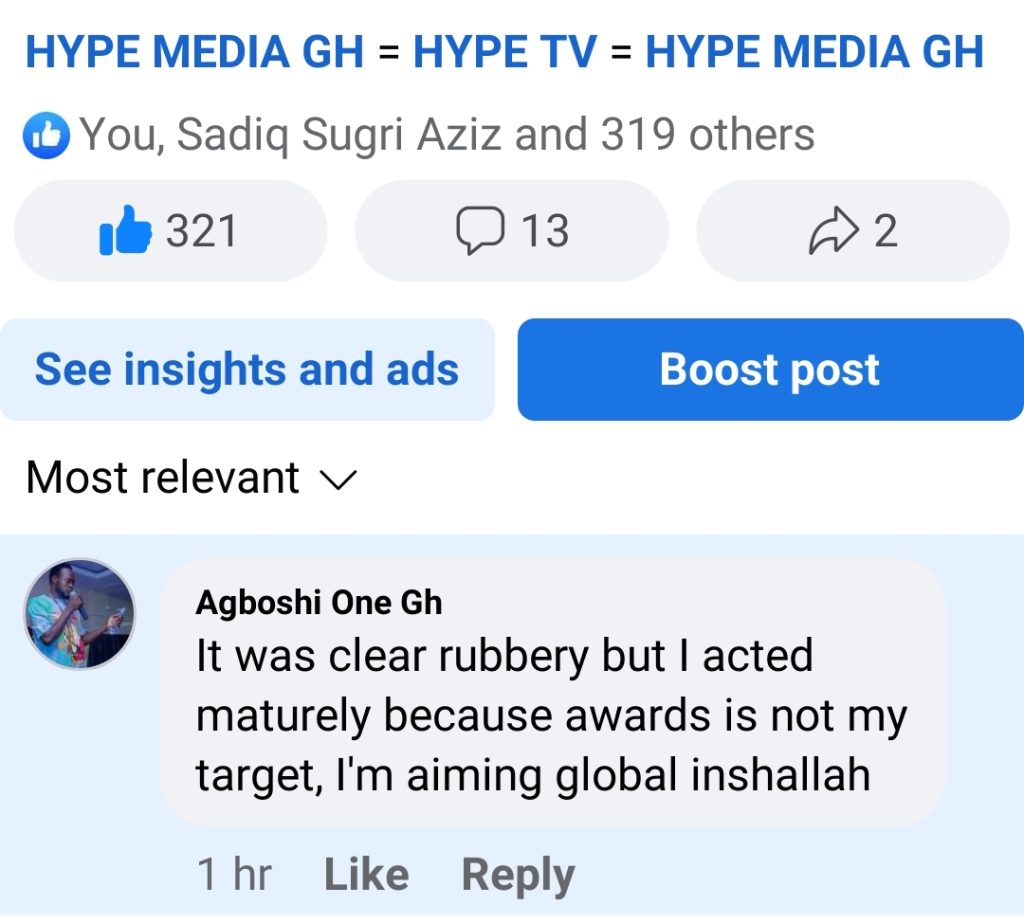 According to him, the scheme was a 100% voting contest as everyone knows, and he was leading the winner with 700 votes before the voting closed.
Agbosh added that he allowed sleeping dogs to lie because, awards is not his target of doing comedy, but to gain recognition globally.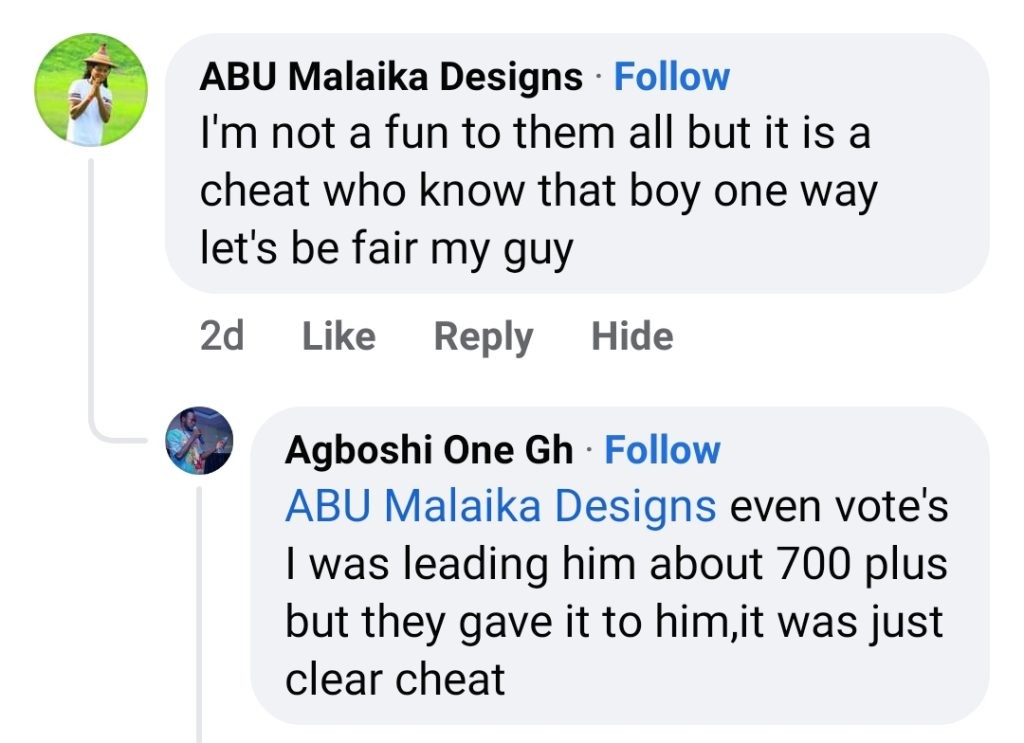 Meanwhile, it was noted by the Overall Most Popular winner, Mr. Ibu GH that, the organizers explained that, the winner, One Way Comedy was probably having a hanging votes which he voted before time, and after it was closed, the network released it to come and topped up to beat Agbosh Gh 700 votes. Watch him speak below on Zaa TV.