The ever generous CEO of Charger Limited, Producers of happy man bitters, Dr Emmanuel Bortey Borketey returns as the headline sponsor of Upper East most patronized beauty pageant, Miss Upper East, Ghana.
He allegedly withdrew his sponsorship from the pageant a year ago after headlining it for two consecutive years for reasons best known to the two parties making way for a sister company, Happy Man beverages to headline the 2021 edition
The organizers in a post announcing the return of Happy Man bitter as their headline sponsor were full of gratitude and excitement to see the most vibrant Happy Man bitter back as their headline sponsor.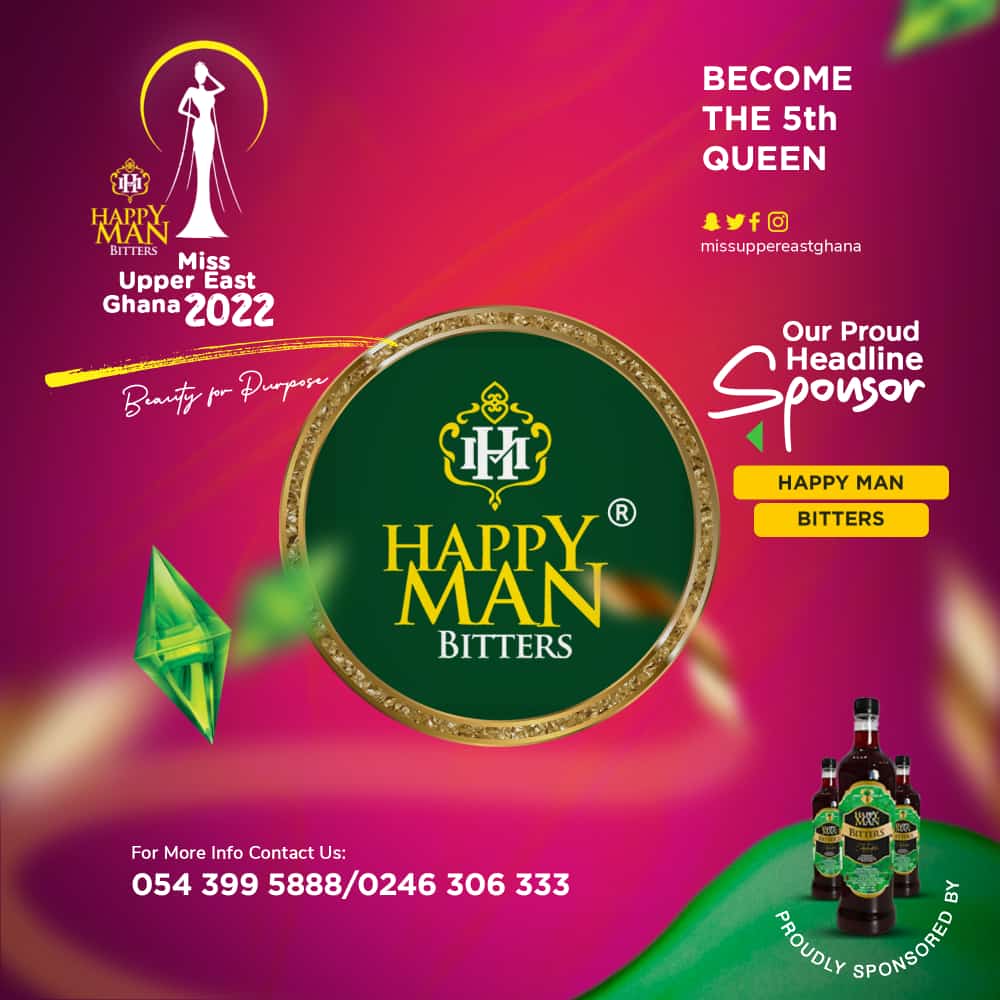 The Miss Upper East Ghana is an annual beauty pageant that deals with showcasing
the cultural ethics of the Upper East Region.
MUEG which is the acronym for the Miss Upper East Ghana pageant focuses on promoting the culture of the Upper East Region through various platforms which include promoting the Languages, Dances, Songs, storytelling, Clothing as well as the food we eat. These are all embedded in the pageant as contestants are exposed to various cultural activities such as showcasing traditional and cultural attires of various cultures, showcasing the Upper east made wears, as well as cultural cooking, which are all exciting platforms for cultural ethics.
The pageant empowers women beyond beauty and also showcases positive attributes of the Upper East Region. The winner portrays exemplary qualities and serves as a role model for young women in the upper East region and the country as a whole.
Contestants are required to be unmarried, not pregnant, with a command of their native language and English, a citizen of Ghana, and a native of the upper east region. They should be between the ages of 18-26 years old, be of good health and character with no tattoos or piercings apart from ears.
The competition usually starts with a call to entry where interested participants are required to purchase their registration forms after which a casting call would commence in the 4 zones of the region. The casting call finds the judges in one of their toughest battles as they have to choose 12 ladies out of the hundreds of ladies that apply. The chosen 12 head out to a boot camp at Tap Hotel lasting a total of 7 days.