The organizers of the annual famous media DJs Awards reality show have announced that the nominations for this year's edition of the event have been opened.
Organizers say stakeholders who wish to submit their entries can do that at a fee of Ghc50 by visiting mimhaadsolutions.com or visiting any radio station within the region for a form at the same fee.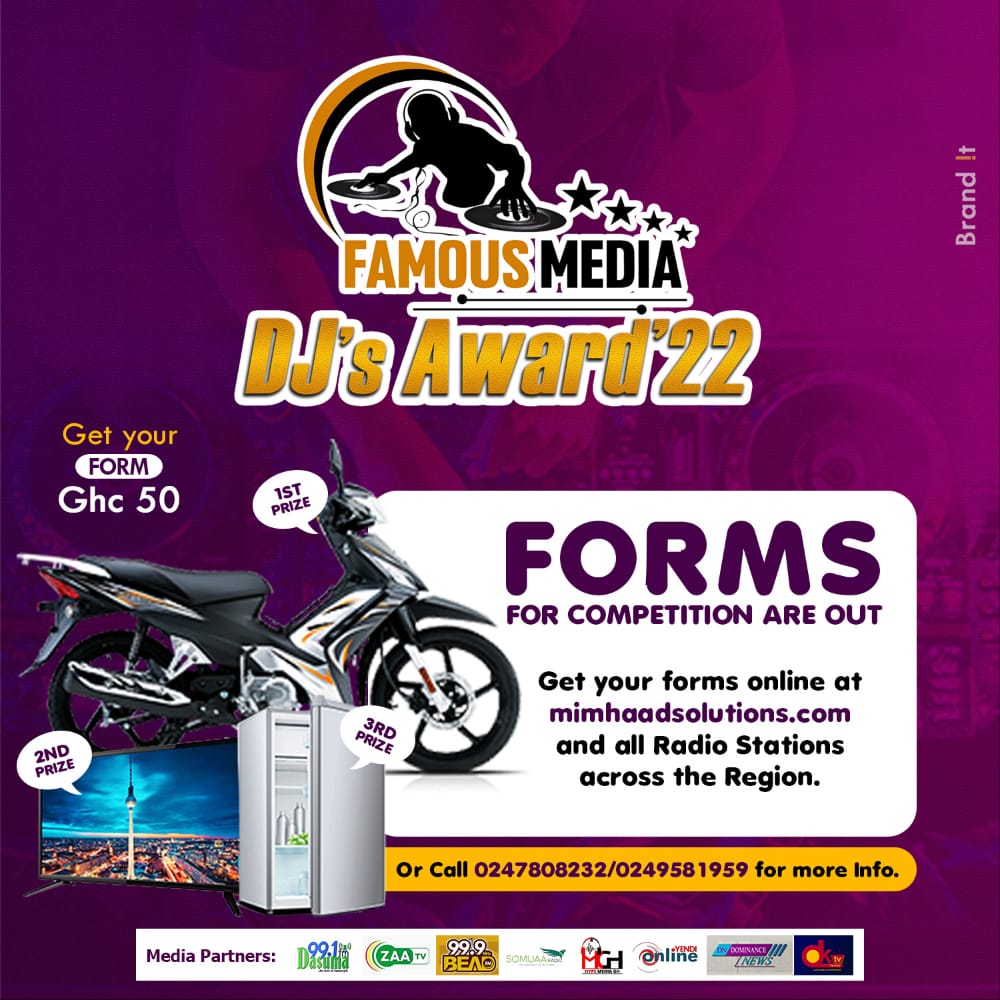 According to the organizers, this year's event will be broadcasted live on Sagani Tv and will cover Djs in the northern region.
They mentioned that the famous media DJs Awards board after receiving the nominations will review them, adding that the shortlist will then be put forward to the public which will determine the winner in each of the categories, except for special categories.
Some of the awards categories include DJ of the Year, Highlife DJ of the Year, DJ's Song of the Year, Young DJ of the Year, Discovery of the Year, International DJ of the Year, and Reggae/Dancehall DJ of the Year, mobile Dj of they year among others.
A member of the awards board, said nomination forms should include the contact name and email or postal address of the person being nominated.
The famous media DJs Award is organized by famous media to identify and honor the region's most hardworking and dedicated DJs who promote Ghanaian culture through music.
Last edition winners went home with various packages including tabletop fridge, and an upgraded sound system among others.
"The ultimate winner for this year's event will be rewarded with various packages including a job with a radio station within the region" they indicated.