The Gba Lan Gba hit maker, Is Rahim has shared pictures of himself partying and clubbing with Grandpapa of Tugbuni baby Mama a year after his misunderstanding with the notorious alleged "Fraud boy".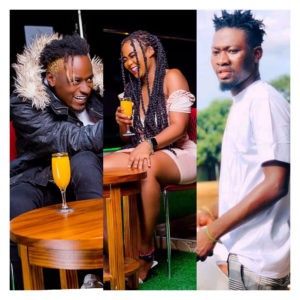 Last year, Is Rahim collaborated with his Boss Fancy Gadam on a song entitled "Gweei", Grandpapa had issues with the song because he felt it was a battle to him. He did a short video jabbing and insulting both Is Rahim and Fancy Gadam.
Though much of the insults were directed to Fancy Gadam, but he added that Rahim can not pay for a single demo track talkless of a master track and instead of thinking of of that he's rather concentrating on battle songs.
On Sunday, 14th of March 2021, Is Rahim took to his facebook page to share a picture of himself in a kind of club, enjoying with Grandpapa baby Mama who is currently chased out of her marital home for accusation of cheating and throwing of herself on any man she sees.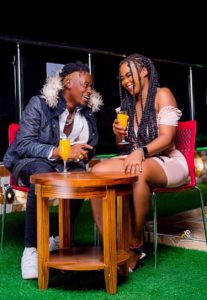 As to wether or not Is Rahim shared these pictures as a battle reply to Grabdpapa, one cannot draw a conclusion but the star shared them with the caption below,
"Pray to fall in love with a good hearted lady but not a vampire 🧛‍♀️ who will drain all your hard working money and runaway after marriage.
Puupu drops on 20th 🎶
#Puupu
#GbaaLanGba"
Hype Media Gh will follow up keenly to bring you more details on this issue.