Ebenezer Akandurugo, a hard-working and brilliant Ghanaian blogger and promoter, has received a citation of honour from the Premier DJ Awards.
The young and promising star promised to be one of the country's biggest assets the nation should protect.
Ebenezer has already made significant contributions to the growth and development of Ghana's entertainment industry, particularly in the upper east region, in just a year on the media front.
As a member of one of the country's powerful media firms, HYPE MEDIA GH, Ebenezer Akandurugo was made a representative for the upper east region at the Premier DJ Awards. 
The scheme was climaxed last night, August 26th, at the Accra Metropolis Assembly, and for his heavy impact in playing his role as a representative for the scheme, the organisers honoured the promising blogger with this beautiful citation below.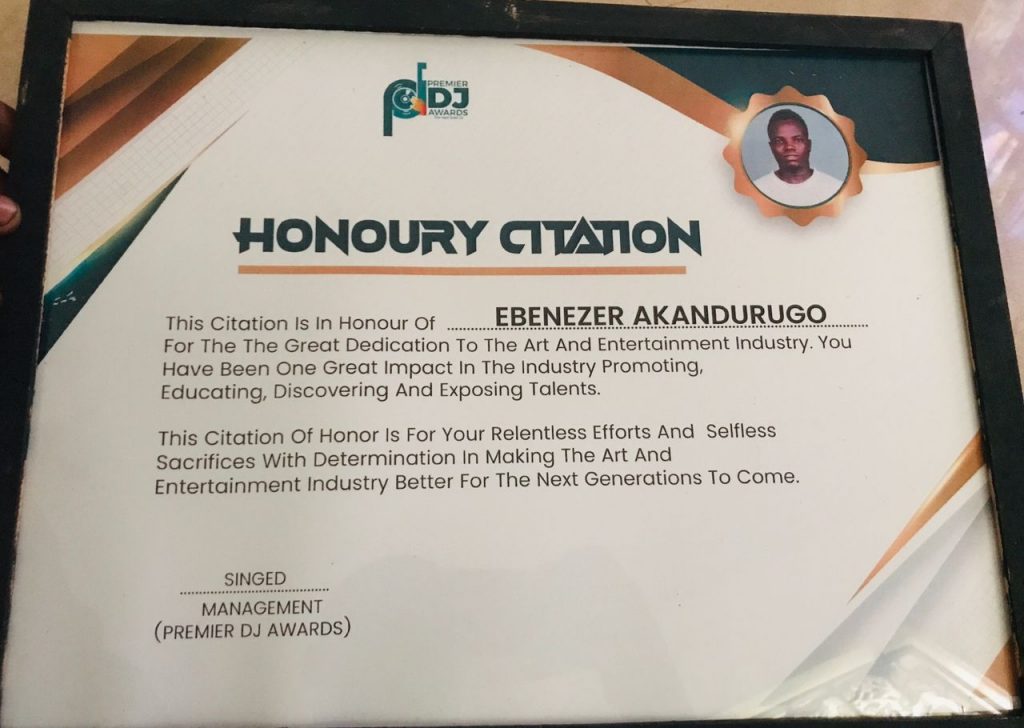 In showing his gratitude on a Facebook post, Mr. Ebenezer said, "I received these citations at the maiden edition of Premier DJ Awards." 
It's a journey of great lessons that cannot be overlooked. I'm grateful to everyone who has supported me since the beginning # promisingblogger HYPE MEDIA GH || HYPE TV".