Ras Tee, one of Northern Ghana's most promising young talents, made history at the Walewale Sports Stadium with the launch of his Fakari album.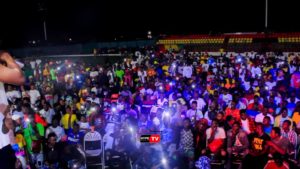 On Saturday, August 14th, 2021, the star entertained the entire North at the Walewale Sports Stadium for the Official Unveiling of his Ten (10) Tracks audio album launch.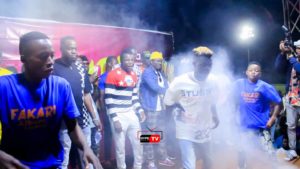 Many questioned the concert's success because Ras Tee is a relatively a new figure in the music industry, and portals reported on some of the industry's most contested assertions.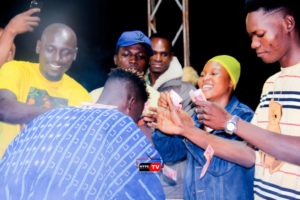 Unfortunately, it poured extensively inside Walewale on Saturday, the day of the event. It rained until 9 p.m. in the evening, and it even rained in the middle of the concert.  Des
pite this, people flocked to support Ras Tee in large numbers.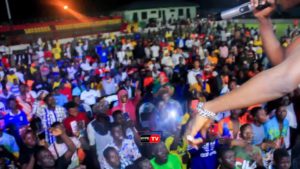 By 11 p.m., the stadium had tens of thousands of people in attendance, and supporting musicians such as Wiz Child, Sapashini, and De Donzy congratulated Ras Tee on his huge accomplishment.
All of the album's songs are available for download on all digital platforms.