Sister Afia, a Ghanaian singer, has ordered Ataaka to apologize and remove his picture from his flyer after he was placed on his street Carnival bill without his consent.
With a flier of Sister Afia, Ataaka revealed that she will be travelling through to play as a guest artist at his street carnival on August 21st, 2021.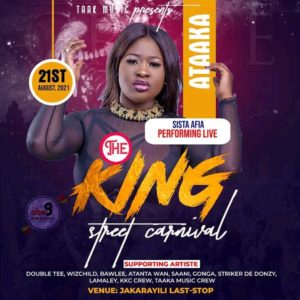 Sister Afia finally responded to fans after receiving numerous tags and remarks on social media, and the following is what she demanded of Ataaka.