Martin Soore, known in the music cycle as Soorebia, has hinted at plans to release an EP after ending the year 2021 with Queen, a musical piece that sparked discussion in the Upper East music industry and beyond.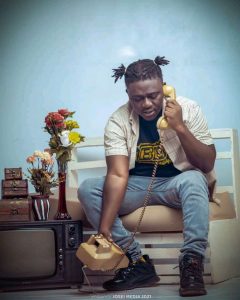 In making his plans known to his fans on a social media post, the 2020 3music next rated artist stated that
,
bigger things are yet to happen in his career after the release of this EP. Though
,
he is yet to announce the release date, fans have reacted accordingly as anticipations are high for the return of the "kiima".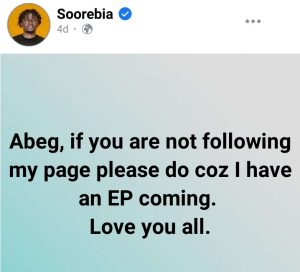 Soorebia, who is regarded as the best from the Upper East Region, is noted for several hit songs with huge collaborations, including that of the northern rappers Jack and Maccassio, Guy Man.