As the "ungratefulness" lifestyle of musician Fancy Gadam keeps topping the trends in recent developments in the northern music industry, the star has taken to Dinchana on NTV with G. Face to question people's definition of the word "ungrateful".
Having had many lashes and criticized him for not helping others and always wanting the growth of only himself, Fancy Gadam has seen this as a strategy from his "haters" to unseat him or defame him.
According to him, he has helped so many people in this industry, which these "haters" have never commended him for. He also added that critics have tried so many formulas to defame him, yet to no avail, which is a reason they are sighting him against his fans and working partners now.
In trying to name the few people he has supported in this industry, Fancy Gadam said the "Asadaachi" song, which he did with Striker De Donzy a few years ago, was his song and he gave it to De Donzy without taking a penny.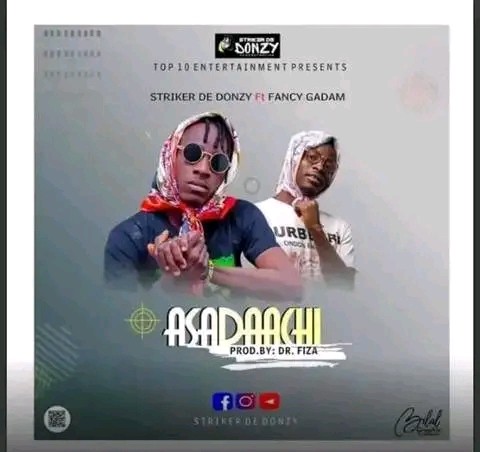 He went on to say that he had left Striker De Donzy and his likes to God for refusing to tell the truth and instead fueling and lying against him in order to make him unpopular. Fancy Gadam said he has beared witness of Striker De Donzy spoiling his name to a fan via WhatsApp chat. Watch him speak below.