For decades of his experience in events and organizations and also organizing most of the big events staged in the north for the passed years, chief executive officer of Parara Entertainment, Mohammed Abubakari Naporo has announced the coming of the 5th edition of the "Gbewaa Zulya Nagbegu Dance Competition".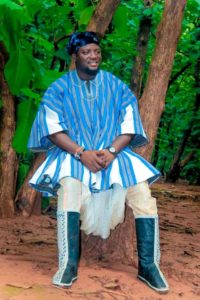 This particular competition as known is to appreciate and promote the culture of the Gbewaa Zulya across the 5 regions.
After awarding 3 beautiful cars in the passed 2 editions, DJ Parara as he's popularly known has taken to all mediums to announced that the winner of this year's edition goes home with a 1 Bedroom Apartment, a newly built for that matter.
He confirms this to Hype Media Gh on a personal chit chat and assurance has been given to award the winner with this.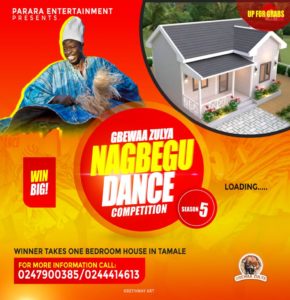 The event was telecasted live on NTV last year. Meanwhile, he has directed cooperate bodies and companies interested to partner or sponsor to get in on the above numbers shown on the bottom of the artwork.