Mohammed Mubarak, who is popularly known as DJ Krouch, has raised concerns over Fancy Gadam and his management decision to exclude Don Dee from their 10th year anniversary celebration, which is slated for October 22nd, 2022.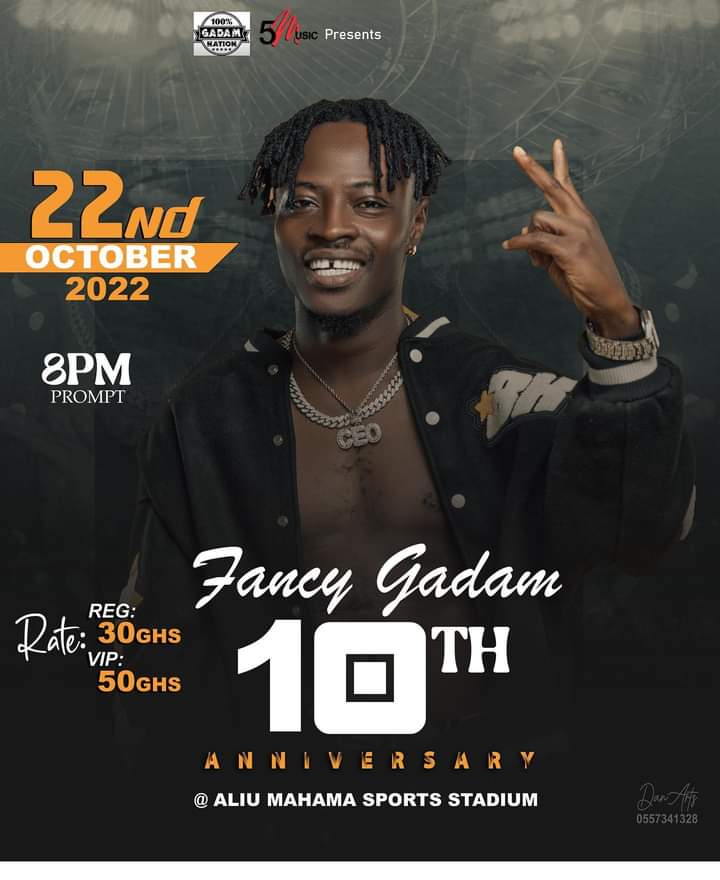 The young and vibrant presenter states that it's questionable on the part of the management of Fancy Gadam to have excluded Don Dee from their program.
According to him, Fancy Gadam's "Jah Know Star," which featured Don Dee, was one hit song that worked the magic for Fancy Gadam's music career, and the verse and lyrics of Don Dee on that song were so spiritual that it raised Fancy Gadam to a standard and a level most artists in the north were yet to reach.
DJ Krouch believes that even if Don Dee is not deserving of a call up to perform at the Fancy Gadam 10th Anniversary for his current good form in the industry, the Gadam Nation team should have considered him for that big collaboration alone. He said this on Gbangu FM with the ZinZam.
This comes right after many raised concerns on social media over Don Dee's exclusion, especially after Don Dee posted on his Facebook page to show interest in being part of the show to support the ruler, Fancy Gadam.