Upper West based sensationals, G Dogg Dagaati and the legendary Samini Dagaati have been spotted on set for the music video shoot of their hit single, 'Party Shut'.
G Dogg and Samini are both from the Upper West Region, and they made this joint together as part of the lad, G Dogg's first album 'Black & White" which was released last year.
The song was one of many favourites as they have always been that comparisons between the two since they both do dancehall and sound almost like each other.
These photos with a short video posted on G Dogg's wall is an attestation to a fact that video of this joint "Party Shut", will soon be available for the consumption of the fans. Check out a video from the scene below.
The star took to his social media handles to post how a dream come true it's to finally be on set with Samini, and how grateful he is to the legend for giving him such an opportunity. He wrote this on facebook.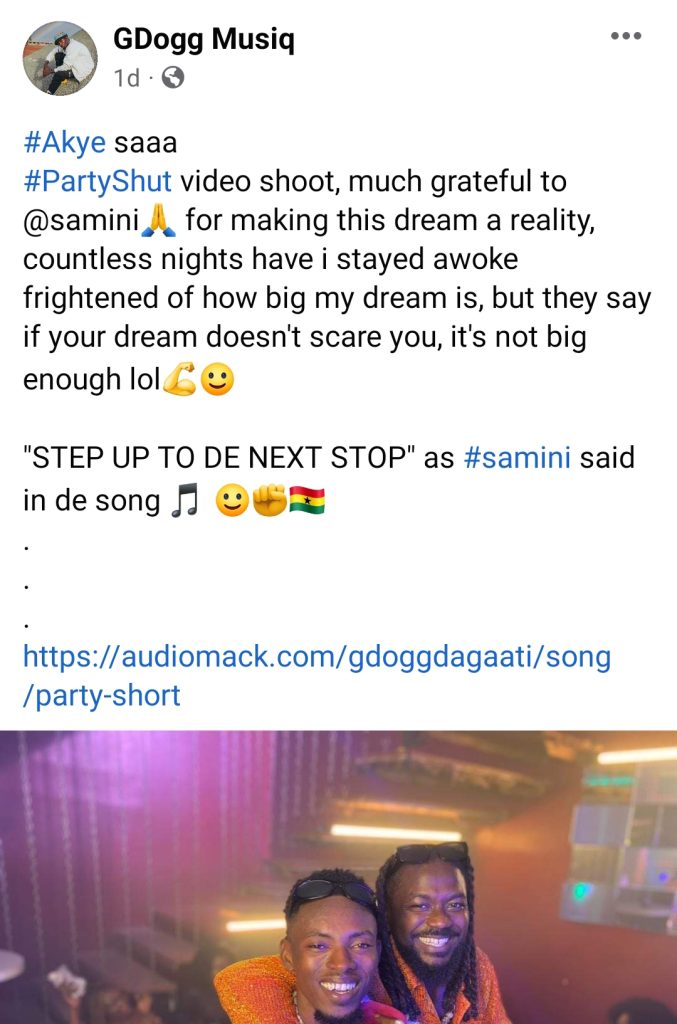 Meanwhile, the G Dogg's Black & White album is still available on all digital platforms for streaming. Check out amazing photos from the scene.