Ghanaian afrobeat singer Ahmed Muhajid Bello famed as Fancy Gadam has been enskinned as 'youth motivator' chief in the Upper East region of Ghana.
Chief of Gbanne conferred on him youth motivator chief during his visit to the chief as courtesy demand ahead of his performance at the Tisaha album launch by Mt Wan.
The title embodies qualities such as aspirations, Autonomy, hard work, strength, optimism, professionalism, and many more.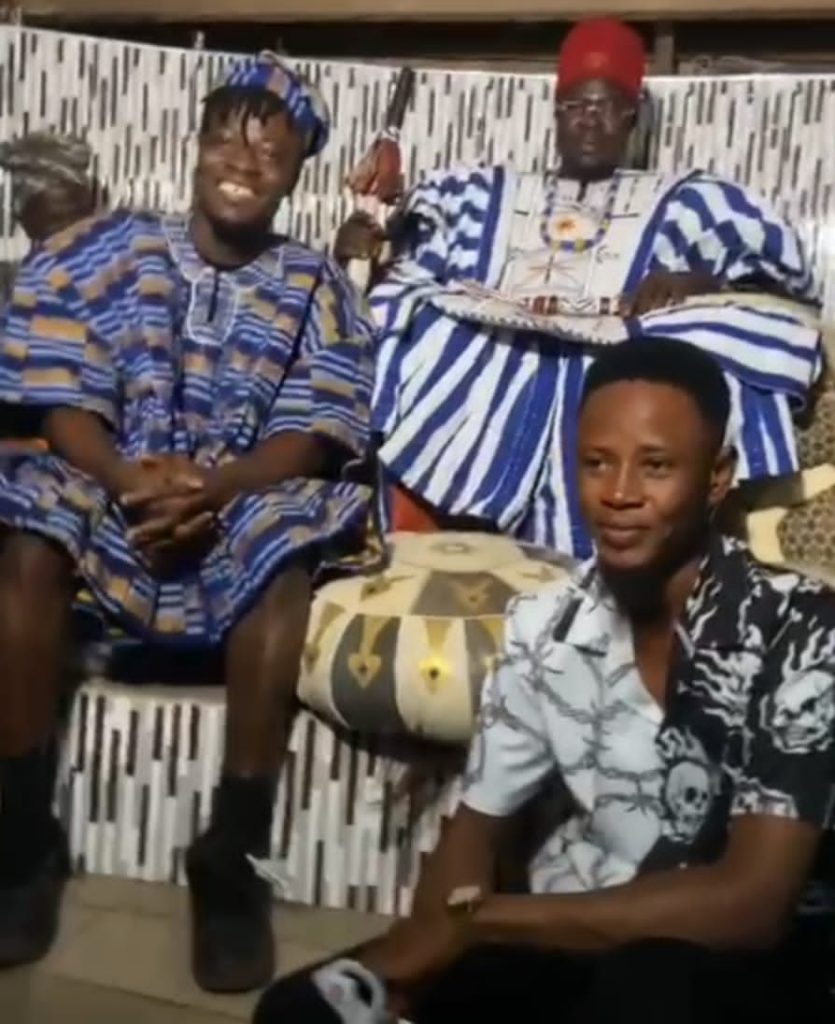 The title bestowed on him was the chief's and his elders' way of showing appreciation to the northern music giant for the incredible work he is exerting in his quest to sell Northern Ghana to the world and also create an alluring trademark for the youth.
Fancy Gadam traveled to the Upper East Region to be part of MT Wan's Tisaha album launch at the saint Anthony Basic School.