Sheriff Abdul Majeed famed in Showbiz as Maccasio was at the Tamale sports stadium on Saturday night to throw his full support for RTU as the come head to head with premier giants Ashanti Kotoko.
Following the return of the domestic top flight league after going off due to court injunction, the entire supporters of RTU are hopeful of seeing their game developed while awakening the love and interest of the general public.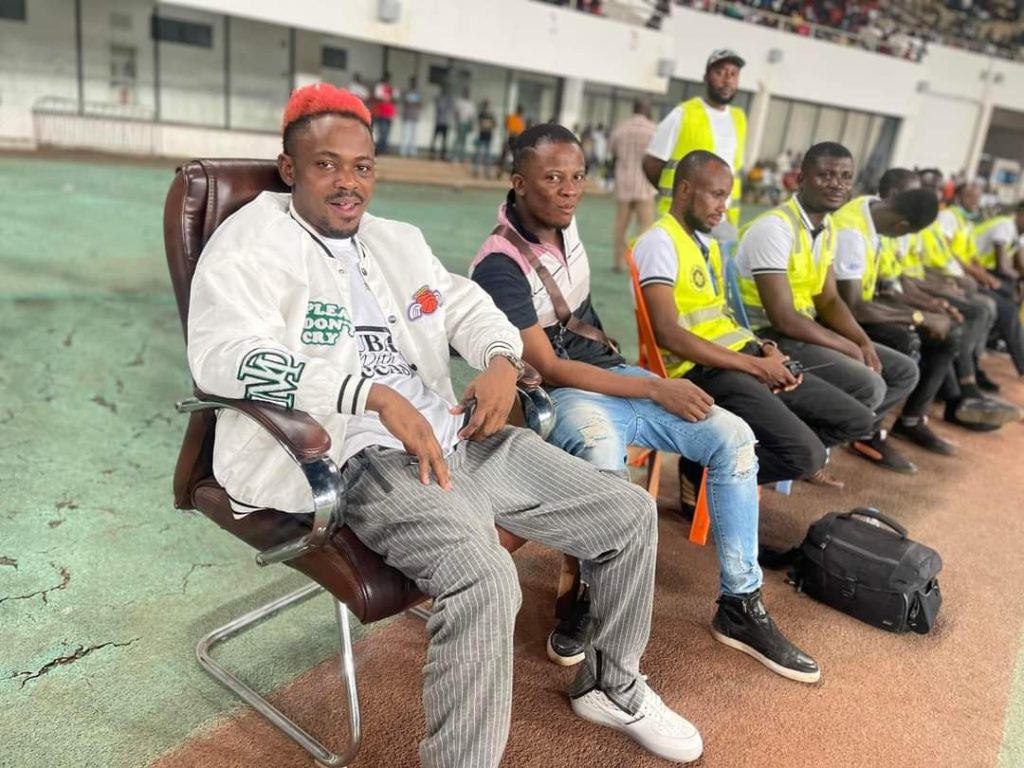 As a way of drawing fans to support the only northern team in their premier league game with Kotoko, Maccasio made a surprise appearance at the stadium with his 69 fans to cheer the team to greatness.
At halftime at the Aliu Mahama sports stadium, RTU was down by a goal but seeing the king of northern music seated and monitoring them gingered their spirit result in an equalizer at the 63rd minute.
The match ended 2 – 1 in favor of RTU when the captain of the site, David Abanga gave them the lead in the 65th minute.